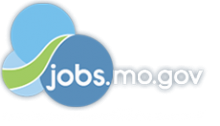 Job Information
MERS/MO Goodwill Industries

Tutor - Youth Build (Part-Time)

in

ST LOUIS

,

Missouri
MERS Goodwill is looking for an experienced, passionate, and high energy individual to help us coordinate and supervise our department of Youth Build program services. The position is part-time, will coordinate and supervise the staff and resources of the program and will use established best practices from our St. Louis programs to expand services to this location.
Please apply to the link below (applying requires completing an application on our company's website)
https://www.paycomonline.net/v4/ats/web.php/jobs/ViewJobDetails?job=42309&clientkey=1352E8F284372594E4F440978E98C061
Essential/Primary Functions:
Coordinate and execute reading and math remediation activities designed to increase math and reading levels of participants, preparing for attaining the HiSET

Support Case Managers in coordinating counseling and follow up activities to participants in reading and math remediation or HiSET preparation

Provide linkages with adult basic education, remediation, and other literacy-based resources to assist participants in successfully elevating academic levels

Coordinate additional tutorial and counseling services to assist students in the reading and math components as needed

Work with Director to implement follow up and tracking mechanisms to monitor and evaluate progress in the remediation and HiSET preparation

Attend training(s) as needed to update knowledge-base relevant to program coursework

All other duties as assigned by the Division Director of the Young Adult Division

Other duties as assigned
Qualifications:
BS/BA in social work, business, or related field preferred with 1+ years of previous training/teaching experience, and working with youth and/or workforce development required

Ability to communicate with diverse groups of people with a wide variety of backgrounds and educational levels.

Excellent oral and written communication skills as well as computer skills required for data entry.

Valid drivers license, current auto insurance, and independent transportation required.
MERS/ MO Goodwill considers applicants for all positions without regard to race, color, religion, sex, national origin, age, marital or veteran status, the presence of a non-job-related medical condition or disability or any other legally protected status.
Reasonable accommodations may be requested by contacting HR and are provided whenever reasonable to assist the employee's in a performance of job duties.
MERS/ MO Goodwill requires various background, records and drug checks/test upon employment.