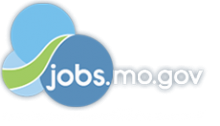 Perspecta

Training Specialist

in

St. Louis

,

Missouri
Description
Every day at
Perspecta, we enable hundreds of thousands of people to take on our nation's
most important work. We are a company founded on a diverse set of
capabilities and skills, bound together by a single promise: we never stop
solving our nation's most complex challenges. Our team of engineers,
analysts, developers, investigators, integrators and architects work tirelessly
to create innovative solutions. We continually push ourselves—to respond,
to adapt, to go further. To look ahead to the changing landscape and
develop new and innovative ways to serve our customers.
Perspecta works
with U.S. government customers in defense, intelligence, civilian, health care,
and state and local markets. Our high-caliber employees are rewarded in many
ways—not only through competitive salaries and benefits packages, but the
opportunity to create a meaningful impact in jobs and on projects that
matter.
Perspecta's
talented and robust workforce—14,000 strong—stands ready to welcome you to the
team. Let us make an impact together.
TrainingSpecialist
Perspecta has an immediate need for a Training Specialist
– in Raleigh, NC, St. Louis, MO, SanMateo, CA, Wilkes Barre, PA, Eagan, MI.
Organizes and conductsmoderately complex training and educational programs for information systems(technical) or user (non-technical) personnel.

May developinstructional curriculum and materials; gathers and assimilates information onsubject matter, organizes and condenses material, and prepares course outline,handouts, and visual aid materials.

Coordinates with subjectmatter experts to ensure that prepared courses meet stated objectives.

Maintains records oftraining activities and program effectiveness.

May be required toinstruct or to prepare/arrange for the preparation of automated trainingmaterials (such as video recorded training sessions, computer aided tutorials,etc.).
Qualifications
Education and ExperienceRequired:
years experience in training, preferably in a software-related field
A degree from an accredited College/University in English, Technical Writing
or related discipline is preferred
functional duties independently on high-visibility programs, or mission
critical aspects of a given program
Able to oversee the efforts of direct reporting resources and/or be
responsible for the efforts of all staff assigned to a specific job
Experience training/mentoring less experienced personnel

Extensive experience researching, writing, editing and proofreading technical
data for use in technical documentation such as manuals, procedures,
specifications, design documentation, and special reports.
Knowledge and SkillsRequired:
written communication skills.
This position requiresUnited States Citizenship, or a valid Green Card/ have lived in the US forthe past 5 years and eligibility to apply for/obtaina Postal Clearance.
For more information,
visit www.perspecta.com.
Perspecta Values:
Perspecta is an EOE / Female / Minority / Individual with Disabilities /
Protected Veteran Status
If you are looking for challenges in a pleasant and international work
environment, then we definitely want to hear from you.
Job: Learning & Development
Primary Location: United States-North Carolina-Raleigh
Other Locations: United States-Missouri-St. Louis, United States-California-San Francisco, United States-Minnesota-Eagan, United States-Pennsylvania-Wilkes Barre
Schedule Full-time
Shift Day Job
Travel Yes, 25 % of the Time
EEO Tagline Perspecta is an AA/EEO Employer - Minorities/Women/Veterans/Disabled and other protected categories
Req ID: 1683220