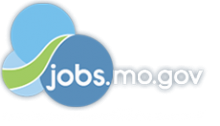 Kelly Services

Substitute Teachers Needed for Parkway School District

in

St. Louis

,

Missouri
Job Description
Kelly Educational Staffing has multiple substitute teaching openings for the 2018-2019 school year.
Familiar with the Parkway area? Have a passion for working with youth? Would you like to make a difference in the lives of our youth while earning competitive pay in the Parkway school district? Is a flexible schedule important to you? If you have a minimum of 60 college credits and experience with mentoring, tutoring or teaching children grades PreK-12, then you may qualify to be a substitute teacher for the Parkway school district! Kelly Educational Staffing has partnered with the Parkway School District to fill these important positions. We are still hiring for the 2017-18 school year as well as the 2018-2019 school year, for those who meet the requirements. Jump start your career and apply today!
Minimum of 60 college credit hours
Education verification
Prior teaching experience preferred
Effective organizational, communication and interpersonal communication skills
Must be able to follow oral and written directions and have the ability to establish effective working relationships with District/School staff and students.
Criminal background screen and state required fingerprinting
National sex offender registry check
Two letters of reference
Competitive pay: $95 to $175 per day, based on education, experience and the district
Weekly electronic pay with direct deposit
Flexible schedule to accommodate your lifestyle
Ability to schedule your assignments online or by phone
Paid orientation
Online training opportunities
Online employee community
401(k), service bonus plan and group-rate insurance options
National and State Substitute Teacher Awards
Why Kelly ® ?
Kelly Educational Staffing® (KES®), a specialty service of Kelly Services®, is the first staffing
provider to develop a comprehensive education talent management solution. Launched in 1997, KES
partners with 7,000+ public, private and charter schools across 35 states. KES provides schools with
quality substitute teacher staffing and management, in addition to after school program staffing, and
the staffing of non-instructional positions such as custodians, cafeteria employees, administrative
assistants, and school nurses. More than 2.8 million classrooms are filled by a KES substitute teacher
each school year Visit kellyeducationalstaffing.com for more
information.
AboutKelly Services ®
As a workforce advocate for over 70 years, we are proud to directly employ nearly 500,000 people around the world and have a role in connecting thousands more with work through our global network of talent suppliers and partners. Revenue in 2017 was $5.4 billion. Visit kellyservices.com and connect with us on Facebook, LinkedIn and Twitter .
Kelly Services is an equal opportunity employer including, but not limited to, Minorities, Females,
Individuals with Disabilities, Protected Veterans, Sexual Orientation, Gender Identity and is
committed to employing a diverse workforce. Equal Employment Opportunity
is The Law.