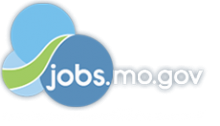 Washington University of St. Louis

Senior Grant Specialist - Siteman Cancer Center - 43377

in

St. Louis

,

Missouri
Job Type/Schedule
This position is full-time and works approximately 40 hours per week.
Department Name/Job Location
This position is in the Siteman Cancer Center. The position is located at the Center for Outpatient Health. This position is for the Medical School Campus.
Essential Functions
POSITION SUMMARY:
Responsible for more complex grants and/or broader scope and may lead/supervise one or more grant assistant/specialists. May also oversee Center grants.
PRIMARY DUTIES AND RESPONSIBILITIES:
Serves as lead or may direct Grant Assistants or Grant. May train others in all pre and post award administrative functions.
Works with Principal Investigator to compile and submit the entire grant according to established agency/university guidelines. Prepares and reviews all agency forms for submission. Enters grant budgeting documents on line, as needed.
May coordinate the submission and post award activities for clinical trial studies; prepare forms and materials for the Center for Clinical Studies, work with PI to prepare budget, obtain pricing quotes from other Departments, confirm CPT code for billing MD time, determine standard of care measures versus those strictly for research, prepare and submit invoices according to final executed contract, track receipt of checks from sponsor and ensure they are deposited in correct fund.
Identifies and collects potential grant applications/ instructions for PIs.
Serves as internal liaison and grant content representative, ensuring that all funds are set up in a timely manner; prepare any necessary project advances, no-cost extensions, and ensure that funds are carried forward as appropriate.
Ensures timely implementation of contracts and subcontracts by managing processes, examining information and complying with necessary requirements of OSRS.
Serves as a subject matter expert on complex troubleshooting error resolutions/solutions for grant submissions and financial reports.
Analyzes and prepares comprehensive and often complex monthly financial reports on all research accounts (expected to be of a large scale/scope). Monitors, analyzes, and provides forecasts for grant budgets ensuring appropriate and timely expenditures and reconciliation of funds. Distribute/discuss with PIs and senior leadership.
Tracks and maintains online database of grants submitted, awarded, rejected, etc.
Organizes and determines proper action plans including the oversight for advanced alerts to PIs of upcoming deadlines for continuation, competitive renewals, progress reports, etc.
Responsible for ensuring that human and animal study protocols are associated with the applicable proposal or award.
Coordinates transfer of PI grant files into Wash U and to new institutions or new departments.
Responsible for closure of grant accounts. Submits final progress report and final invention statement (if applicable) to the appropriate agency.
Coordinates the necessary support with internal and external requests for grant-related information (i.e. current biosketches, trainee information, human/animal protocol approvals, and other support).
Creates, addresses, and processes correspondence of moderate to high complexity with granting agencies (i.e. inquiries, carry forward requests, change in effort requests, no cost extensions, equipment purchase, and budget reallocation requests).
Obtains signatures and forwards grant financial status reports to PI and senior leadership.
Updates grants lists monthly or when new fund numbers are received.
Organizes and maintains electronic and hard copy grant files.
Analyzes and provides recommendations/guidance for research management for preparation of the annual budget and annual payroll. Enters budget on line, as needed.
Attends training sessions/seminars related to position.
Assists senior leadership with special projects as requested.
Works with PIs to provide fund management and make any necessary budgetary changes.
Identifies and assigns payroll to appropriate sources and enters directly into HRMS, with PI approval.
Approves purchasing documents and provides guidance to purchasing staff on appropriate expenditures according to specific grant policies.
Center grant additional duties:
Manages Cores and Subcores, program income, bridge/seed and institutional funds. Provides monthly financial reports to the Program Director and Core/Subcore Directors. Serves as financial resource for the entire Center.
Performs data gathering, analysis and report on Center major equipment inventories, maintenance and replacement, along with annual financial and strategic planning.
Designs and implements reporting database for Cores/Subcores to track services for billing purposes. Performs data gathering, analysis and reports for the Cores/Subcores and forecasts anticipated annual expenses and program income.
Prepares, sends, and monitors invoices for services performed by the Cores. In addition, reconciles the service funds each month.
Assists in the preparation of all financial and summary information , including investigators, grants, publications and Core use, for the Director/Associate Director meetings, annual progress report and renewal.
Performs role as liaison for Program Director in communicating policies and procedures to Center Investigators, Core/Subcore Directors, Administrators and Staff in daily operations directly related to the research associated with the Center.
Distributes, monitors, tracks and reports on performance survey results provided by Center Investigators who have utilized the Centers' Core/Subcore services.
Responsible for coordinating all Center lectures, scientific forums, workshops, as well as advertising via e-mails/flyers/posters, etc.
Participates in all Center-related meetings and symposiums.
Required Qualifications
Equivalent of Bachelor's degree with 5 years of experience in accounting or related field plus experience in grants administration or 9 years of combined education and related experience.
Preferred Qualifications
Supervisory experience preferred.
Demonstrated analytic skills.
Knowledge of AIS, HRMS, RAPS, FOCUS, Adobe Acrobat, Microsoft Office, PC, PDS, SUBS, agency guidelines, etc.
Working knowledge of standard accounting procedures and ability to utilize computerized accounting systems.
Effective verbal, written, and interpersonal communication skills.
Salary Range
The hiring range for this position is $50,294 - $65,374 annually.
Benefits
Retirement Savings Plan

22 vacation days

8 Paid Holidays

Sick Time

Tuition benefits for employee, spouse and dependent children

Free Metro Link/ Bus pass

Free Life Insurance

Health, Dental, Vision

Health Savings Accounts (HSA)

Long Term Disability Insurance

Flex Spending Plan

Other Benefits
Med School HR website (medschoolhr.wustl.edu)
EOE Statement
Washington University is an Equal Opportunity Employer. All qualified applicants will receive consideration for employment without regard to race, color, religion, age, sex, sexual orientation, gender identity or expression, national origin, genetic information, disability, or protected veteran status.
Job Title: Senior Grant Specialist - Siteman Cancer Center - 43377
Job ID: 43377
Location: Medical School
Full/Part Time: Full-Time
Regular/Temporary: Regular