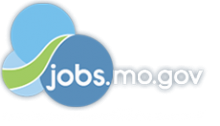 Peabody Energy

Senior Engineer Operations Technology

in

St. Louis

,

Missouri
7272BR
External Job Title:
Senior Engineer Operations Technology
Position Description:
The Senior Engineer will assume primary responsibilities for development, configuration, systems administration and support for existing and future AT sponsored technologies. This includes technologies specific to the mining industry such as Ampla MES, fleet management, dragline operations, machine health, etc. One of the key aspects of this position will be to contribute to the successful rollout of the Ampla MES solutions across the Peabody platform. This position will support the global MES strategy, ensuring mine site expectations are met through safe, on time and on budget completion of technical work. This resource will also lead initiatives to identify areas and processes that could be improved, define project scope and participate in project execution. Establishing best practices and influencing key stakeholders to implement those best practices across the region will be a critical aspect of the position.
Principal Accountabilities:
Work with the operations to identify, define, measure, analyze, implement and control Applied Technology projects.

Contribute to and potentially lead, implementation of Peabody's MES solutions

Perform high level technical analysis activities, such as requirements gathering and gap analysis of user requirements

Define functional requirements through client interviews, documentation analysis and Work Flow Process Mapping

Define MES solution architecture and develop detailed design specifications

Develop metrics to help operations track and value improvement projects

Responsible for technical deliverables during the entire lifecycle of AT sponsored technology projects

Develop/maintain a broad range of project and associated documentation, including designs and test plans

Job/project/contract related training for mine site, corporate and regional resources

Break/fix support and maintenance on site and /or remotely

Ability to manage vendor relationship escalations
Job Requirements:
Bachelor's degree from an accredited university in Process Control / Chemical / Computer /Software / Mechanical / Electrical Engineering, or a related technical background

5 years of experience in industrial technology fields in one or more of the following industries: Manufacturing, Mining, Oil & Gas and Refining

Able to quickly grasp new technologies

Motivated self-starter that has the ability to work independently with minimal supervision as well as in a team environment

Exceptional attention to detail & capability to develop detailed processes

An understanding of practical issues in process control and experience implementing and maintaining control applications

Experience with industrial control system technology such as PLCs, HMIs, DCSs, and OPC

Previous experience with MES systems (Ampla), relational databases (SQL Server) and data historians (IP.21)

Sound practical knowledge of information management system projects and/or services

Strong understanding of relevant mining industry sectors

Experience in systems dealing with logistics of bulk commodities is desirable

Ability to multi-task with a working knowledge of project/service management tools

Must be willing and able to travel up to 30% of the time.
BrassRing Req ID:
7272BR
Business Location:
0043: St. Louis Office
State:
Missouri
Job Function:
Office / Professional
City:
St. Louis
EEO Disclaimer:
Peabody Energy is an Equal Opportunity Employer