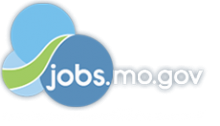 Pfizer

Scientist, QC (non PhD)

in

St. Louis

,

Missouri
ROLE SUMMARY
The qualified candidate will join the Analytical R&D organization to enable development of biological therapeutics in Chesterfield, MO. The qualified candidate will be responsible for applying analytical methods in the assessment of product quality, biological activity, detection of impurities and characterization. This group performs testing in the R&D and/or regulated settings in support of clinical drug candidates. The group also supports method development, transfer, verification, qualification and validation as well as troubleshooting.
ROLE RESPONSIBILITIES
The qualified colleague is responsible for troubleshooting and utilizing analytical methodologies to support GMP release and stability testing of clinical supplies. The individual is responsible for becoming proficient in a breadth of analytical methodologies including Compendial test methods, HPLC, electrophoresis, DNA using qPCR, and ELISA. The colleague must work within corporate guidelines and appropriately record, archive and report all data. The colleague may also represent the laboratory during related to regulatory queries and inspections. The colleague will also be required to train other colleagues on analytical procedures and laboratory operations, conduct laboratory related investigations, lead deviations and CAPAs.
BASIC QUALIFICATIONS :
BS (MS preferred) in chemistry, analytical chemistry, biochemistry, biology or related field.

Minimum of three years (one years with MS) of working with Quality Systems within a GMP environment.
PREFERRED QUALIFICATIONS:
Experience with development of vaccines, gene therapy, MABs and other large molecule products.

Experience with method development over a wide variety of large molecule technologies.

Some knowledge of drug development process for progression of biological candidates.

A strong familiarity with 21 CFR Part 210 and 211, ICH and Compendia guidelines (USP, EP, JP) within the frame work of QC biological testing is preferred.

Experience leading laboratory investigations, deviations and CAPAs in a regulated environment is desirable. As well as, regulatory experience and work within the operations of GMP environment is desirable.

The colleague must be able to interact effectively with peers and leaders as part of a multi-disciplinary team across multiple geographies. The candidate must thrive in a fast-paced environment. Attention to detail, strong organizational skills, the ability to multitask and effective interpersonal, influencing skills and communication skills are required.

Ability to follow established procedures under minimal supervision.

Experience in analysis of large molecules.

Experience with laboratory data systems such as Empower, and Laboratory Information Management Systems.
Sunshine Act
Pfizer reports payments and other transfers of value to health care providers as required by federal and state transparency laws and implementing regulations. These laws and regulations require Pfizer to provide government agencies with information such as a health care provider's name, address and the type of payments or other value received, generally for public disclosure. Subject to further legal review and statutory or regulatory clarification, which Pfizer intends to pursue, reimbursement of recruiting expenses for licensed physicians may constitute a reportable transfer of value under the federal transparency law commonly known as the Sunshine Act. Therefore, if you are a licensed physician who incurs recruiting expenses as a result of interviewing with Pfizer that we pay or reimburse, your name, address and the amount of payments made currently will be reported to the government. If you have questions regarding this matter, please do not hesitate to contact your Talent Acquisition representative.
EEO & Employment Eligibility
Pfizer is committed to equal opportunity in the terms and conditions of employment for all employees and job applicants without regard to race, color, religion, sex, sexual orientation, age, gender identity or gender expression, national origin, disability or veteran status. Pfizer also complies with all applicable national, state and local laws governing nondiscrimination in employment as well as work authorization and employment eligibility verification requirements of the Immigration and Nationality Act and IRCA. Pfizer is an E-Verify employer.
Other Job Details:
Last Date to Apply for Job: March 28, 2019

Eligible for Relocation Package: no

Eligible for Employee Referral Bonus: yes
N (Other) (United States of America)
Pfizer is an equal opportunity employer and complies with all applicable equal employment opportunity legislation in each jurisdiction in which it operates.