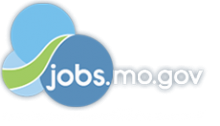 Job Information
Bayer

Research Specialist II- Controlled Environment

in

St. Louis

,

Missouri
Research Specialist II- Controlled Environment
YOUR TASKS AND RESPONSIBILITIES
The primary responsibilities of this role, Research Specialist II- Controlled Environment, are to:
Be responsible for carrying out discovery research in partnership with scientists;

Be responsible for executing research experiments and plans as designed;

Be responsible for collecting and generating high quality research data;

Be responsible for organizing and recording experiment notes/best practice documents in a timely manner;

Collaborate with scientists on summarizing and reporting research outcomes;

Be responsible for equipment maintenance and training on standard operating procedures;

Be responsible to help ensure all necessary supplies and equipment are available when needed for research experiments;

Collaborate with scientists to set the experimental priorities and ensure successful execution of day-to-day research tasks;

Help with troubleshooting and problem-solving to optimize research procedures;

Be responsible to make progress towards key project milestones while communicating timely status updates and any challenges or revisions to planned next steps;

Be able to travel in a limited way to regional sites, business meetings, and external conferences to develop business relationships and understanding of leading-edge technologies.
WHO YOU ARE
Your success will be driven by your demonstration of our LIFE values. More specifically related to this position, Bayer seeks an incumbent who possesses the following:
Required Qualifications:
Master of Science with at least one year of relevant experience, or Bachelor's degree with at least two years of relevant experience or Non degreed with at least 10 years of relevant experience;

Have primary or shared responsibility for a specialized laboratory technology and/or procedures;

Prepare reports of an analytical and interpretative nature;

Can train and may supervise others in specialized area;

Interact with others within specialized area;

Skilled in organizing and reporting specialized reports;

Routine problem solving requiring original thinking and deductive reasoning of diverse procedures within specialized laboratory technology;

Conduct complex activities that require the application of specialized scientific techniques;

Take initiative in keeping current with developments in specialized area;

Research experience in assay development and system improvement related to improving plant performance and understanding the biological mechanisms of plant and environment interaction;

Ensure the success of Breeding employees, pipelines and operations by coordinating one or few technical areas to develop and optimize plant biology solutions and innovations for row crop breeding, in alignment with Precision Breeding strategies that add value for the business;

Experience working with crops such as corn, soybean, cotton, canola/OSR, and/or wheat in laboratory, greenhouse and field settings.
Bayer is an Equal Opportunity Employer/Disabled/Veterans
Bayer is committed to providing access and reasonable accommodations in its application process for individuals with disabilities and encourages applicants with disabilities to request any needed accommodation(s) using the contact information below.
If you meet the requirements of this unique opportunity, and you have the "Passion to Innovate" and the "Power to Change", we encourage you to apply now. Job postings will remain open for a minimum of ten business days and are subject to immediate closure thereafter without additional notice.
Division: Crop Science Reference Code 396108
Functional Area: Biological R&D Location: United States : Missouri : Chesterfield || United States : Missouri : St. Louis
Employment Type: Regular Position Grade: M05
Contact Us
AddressTelephoneE-Mail
Creve Coeur, MO +1 888-473-1001, option #5 hrop_usa@bayer.com
63167