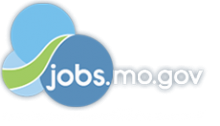 The IMA Group

Psychologist (Clinical Rater)

in

St. Louis

,

Missouri
IMA Clinical Research is looking to employ a clinical Psychologist (Master's or Doctorate degree), with experience performing psychological ratings for pharmaceutical clinical research studies.
The Clinical Rater is responsible for administering various psychometric efficacy scales, as well as completing interviews/ratings on study participants specific to several study protocols. This person will perform interview/ratings on study subjects to determine current levels of functioning and to create a clinical impression of the study subject's current presentation throughout the duration of the trials. Clinical interviewing skills are a must, as well as knowledge of DSM IV and 5 diagnoses.
DUTIES & ESSENTIAL JOB FUNCTIONS
Administer clinical efficacy scales on subjects with various diagnoses such as ADHD, Alzheimer's Disease, Bipolar Disorder, Major Depressive Disorder, Post Traumatic Stress Disorder, Substance Use Disorders and Schizophrenia.

Perform diagnostic evaluations.

Gather information from prospective subjects through a prescreening interview and determine eligibility for research trials.

Submit accurate data utilizing Good Clinical Practices (GCP) and identified scoring conventions.

Prioritize minimizing placebo response and focus on quality data collection.

Work with Principal/Sub Investigators and coordinators in initiating assessments, and assist them with data query completion and data clarification.

Assist in maintaining site specified levels of recruitment.

Maintain all appropriate logs in a timely manner.

Interact with Sponsors, Study Monitors and Medical Monitors from pharmaceutical companies in a professional manner.

Follow Sponsor, or protocol, specific requirements and applicable internal SOPs and guidelines.

Utilize technology required to conduct remote assessments.

Review all medical records.

Manage subject crises with professionalism and clinical expertise.

Attend all required investigator meetings and internal Research meetings; expected travel is 10-15%.

Successfully complete all sponsor-assigned training through web-portals and meetings to obtain rater certification on specified scales.

Participate in ongoing rater calibration and training.

Perform other related duties incidental to the work described therein.
Master's or Doctorate in the field of Psychology