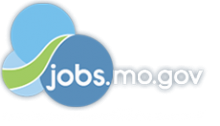 Job Information
Mallinckrodt Pharmaceuticals

Production Operator

in

St. Louis

,

Missouri
Job Title
Production Operator
Requisition
JR000011364 Production Operator (Open)
Location
St. Louis, MO (Pharma) - USA032
Additional Locations
St. Louis, MO
Job Description
SUMMARY OF POSITION :
The primary function of a Production Operator is to produce high quality chemicals and pharmaceuticals in a safe and efficient manner.
ESSENTIAL FUNCTIONS :
Stage raw materials and packaging components as needed. Charge raw materials in a safe and timely manner as required by the manufacturing process. Monitor the manufacturing process to ensure its safe operation. Perform sampling procedures as required by the manufacturing process or by supervision as needed. Fill out batch records, paperwork and log sheets in a timely and legible manner as required. Package, label and stage finished product materials for shipment. Attend process, safety, regulatory and environmental training as required. Take part in cross-functional teams as needed. Maintain safe work practices and be knowledgeable of regulatory and environmental procedures. Report unsafe acts, conditions and behaviors as needed. Follow all plant policies, procedures, and work rules.
REQUIREMENTS :
Education: High school education or equivalent. Applicants with college education or technical certification preferred.
Experience: Minimum of three years' experience as a chemical and/or pharmaceutical operator or directly related experience/education. Individuals with experience working in the chemical and/or pharmaceutical industry highly preferred.
Preferred Skills/Qualifications: Knowledge of chemical manufacturing.
Skills/Competencies: Communicate clearly and concisely, both orally and in writing.
Other Skills: Must be able to work 12-hour schedule, rotating days and nights. Must be able to work standard shifts, 1st, 2nd, and 3rd. Must be able to read, interpret, and document technical information. Familiarity with and full adherence to cGMP, OSHA, FDA regulations required. Must be able to lift fifty (50) pounds unassisted, on a regular basis. Must be able to stand and walk for long periods of time while working. For certain positions, individuals must be able to wear a respirator. Candidates must successfully pass the standard pre-employment assessment. Individuals will be subject to extensive security background check, educational, employment, and post-offer physical. Extensive training will be required to meet all regulatory, safety and security requirements.
Mallinckrodt is a global specialty p harmaceutical business that develops, manufactures, markets and distributes specialty pharmaceutical products. Areas of focus include therapeutic drugs for autoimmune and rare disease specialty areas like neurology, rheumatology, nephrology, ophthalmology and pulmonology; immunotherapy and neonatal respiratory critical care therapies; and analgesics and central nervous system drugs. The company's core strengths include the acquisition and management of highly regulated raw materials; deep regulatory expertise; and specialized chemistry, formulation and manufacturing capabilities. The company's Specialty Brands segment includes branded medicines; its Specialty Generics segment includes specialty generic drugs, active pharmaceutical ingredients and external manufacturing.
To learn more about Mallinckrodt, visit www.mallinckrodt.com.
Mallinckrodt Pharmaceuticals ("the Company") maintains a continuing policy of non-discrimination in employment. The Company is an equal opportunity employer and complies with all applicable laws prohibiting discrimination based upon age, ancestry, color, religious creed (including religious dress and grooming practices), disability (mental and physical), marital status, medical condition, genetic information, military and veteran status, national origin (including language use restrictions), political activities or affiliation, race, sex (including pregnancy, child birth, breastfeeding and medical conditions related to pregnancy, child birth or breastfeeding), gender, gender identity and gender expression, sexual orientation, as well as any other category protected by law. Furthermore, it is our policy to provide equal opportunity to individuals with disabilities and protected veterans in all phases of the employment process and in compliance with applicable federal, state, and local laws and regulations on every location in which the company has facilities. This policy of non-discrimination shall include, but not be limited to, the following employment decisions and practices: recruiting, hiring; promotions; demotions or transfers; layoffs; recalls; terminations; rates of pay or other forms of compensation; selection for training, including apprenticeship; and recruitment or recruitment advertising.
Mallinckrodt Pharmaceuticals is required to report certain payments or transfers of value (such as expense reimbursement, meals, transportation) made to U.S.-licensed healthcare professionals in compliance with the federal Physician Payment Sunshine Act (i.e. Open Payments) and certain state laws.