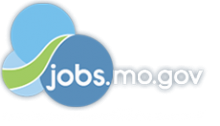 Job Information
STG International Inc.

PRN RN Lab Tester

in

St. Louis

,

Missouri
PRN RN Lab Tester 
Healthcare
St. Louis, MO
•
ID: 11263
•
Full-Time/Regular
STG International, Inc. is currently seeking a PRN RN Lab Tester for the National Geospatial-Intelligence Agency in St. Louis, MO
Responsibilities will include, but are not limited to, the following:
Perform COVID19 Testing duties in accordance with government procedures.

P erform clinical laboratory tests in any one or a combination of areas as described in following sections of the laboratory: Hematology, chemistry, urinalysis, serology, microbiology and blood bank.

Calculate test results and measure prescribed quantities of samples during tests.

Notice and report pertinent details of specimens under microscopic study.

Perform a wide variety of laboratory tests either manually or using automated instrumentation, include: chemistry, hematology, urinalysis, serology, microbiology, blood bank

Evaluate information against measurable criteria in the performance of laboratory tests.

Perform precise and accurate laboratory testing according to established laboratory procedures.

Receive written requisitions from health care providers for routine and special laboratory tests.

Set up and adjust laboratory equipment and apparatus.

Add reagents or indicator solutions, and subject specimens to various laboratory operations according to established procedures.

Prepare slides for microscopic analysis as necessary.

Observe test reactions, changes of color, or formation of precipitates; studies or subjects treated specimens to automatic analyzing equipment to make qualitative and quantitative analysis.

Bring to the attention of the section supervisor, pathologist or general laboratory supervisor any unusual or grossly abnormal test result.

Required Skills
Required Skills:
Qualifications : High school diploma, current certification as a medical lab technician, and one year of professional experience as a certified Lab Technician. Have the ability to pass a background check and meet NGA suitability requirements; security clearance not required.
Required Experience
Job Location Code:
STG International - Market Research (MR01)
Job Location:
St. Louis, Missouri, United States
Job Type:
Full-Time/Regular
Posting Date:
10/13/2020
Required Experience:
STG International, Inc (STGi) is a workforce solutions company providing comprehensive healthcare delivery, Head Start and management consulting services and human capital solutions help our clients. Our services and solutions help our clients sustain and enhance their operations to better accomplish their mission.
STGi offers a competitive benefits package which includes Medical, Dental, Vision, 401k with company match and a generous PTO policy.
STG International, Inc. is committed to hiring and retaining a diverse workforce. We are proud to be an Equal Opportunity/Affirmative Action Employer, making decisions without regard to race, color, religion, creed, sex, sexual orientation, gender identity, marital status, national origin, age, veteran status.
This position is located in St. Louis, MO. View the Google Map in full screen (https://www.google.com/maps/place?key=AIzaSyCEypYjfzCxthn0HPrdksPtIPl0o18Gknw&q=St.%20Louis%2C%20MO%2C%20US) .