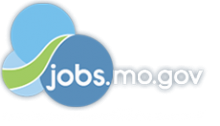 Job Information
Washington University of St. Louis

Postdoctoral Research Associate - Radiology - 41922

in

St. Louis

,

Missouri
Post Doc Instructions
Please do not submit an application to this posting. To apply for this postdoctoral research opportunity, follow the directions below in "Applicant Special Instructions".
Job Type/Schedule
This position is full-time and works approximately 40 hours per week.
Department Name/Job Location
This position is in the Department of Radiology. This position is for the Medical School Campus.
Essential Functions
The Culver Lab is seeking highly motivated individuals to work on optical neuroimaging technology. Funding sources include NIH, NIH BRAIN initiative, and industry. Our laboratory develops optical imaging techniques for mapping and decoding brain function. Projects range in scale from two-photon microscopy to non-invasive human imaging. Techniques being developed include speckle dynamics and imaging, functional near infrared spectroscopy, diffuse optical tomography, wearable instrumentation, ultrasound modulated brain activity, imaging systems for genetic encoded calcium indicators and computational imaging. Neuroscience topics include multi-scale functional connectivity, brain decoding, plasticity and applications to development, malnutrition, zika, stroke, cerebral palsy, cochlear implants and deep brain stimulation. This position offers the opportunity to work with a multi-disciplinary research team including faculty from the Departments of Radiology, Neuroscience, Biomedical Engineering, Electrical & Systems Engineering and Physics.
Representative recent publications:
"Sensory deprivation after focal ischemia in mice accelerates brain remapping and improves functional recovery through Arc-dependent synaptic plasticity." 2018, Sci Transl Med 10(426).
"Compact, multi-exposure speckle contrast optical spectroscopy (SCOS) device for measuring deep tissue blood flow." 2018, Biomed Opt Express 9(1): 322-334.
"Designing a large field-of-view two-photon microscope using optical invariant analysis." 2018, Neurophotonics 5(2): 025001.
"Lightweight sCMOS-based high-density diffuse optical tomography." 2018 Neurophotonics 5(3): 035006.
"Functional connectivity structure of cortical calcium dynamics in anesthetized and awake mice." 2017 Plos One 12(10).
"Functional Imaging of the Developing Brain at the Bedside Using Diffuse Optical Tomography." 2016 Cerebral Cortex 26(4): 1558-1568.
"Mapping distributed brain function and networks with diffuse optical tomography." 2014 Nat Photonics 8(6): 448-454.
Required Qualifications
The appointee has earned a Ph.D. or equivalent terminal or doctoral degree in a related field.
Preferred Qualifications
The successful applicant should have a doctoral degree in physics, computer science, biomedical engineering, electrical engineering, applied mathematics, imaging science, neuroscience, or a related field and a strong background in research and method development and should be able to work independently.
Experience in the following is highly desired: electronics, optics, electro-optic circuit design and/or construction, experimental design, physiological monitoring, neuroimaging, and programming (C, C++, Python and Matlab).
Candidate must work well in a team, and be able to think and solve problems independently.
Strong communication skills are a must.
Salary Range
Base pay commensurate with experience.
Benefits
This position is eligible for full-time benefits. Please visit our website at http://hr.wustl.edu to view a summary of benefits.
Applicant Special Instructions
Interested candidates should send a cover letter and CV to Joseph P Culver, Professor of Radiology @ culverj@wustl.edu.
EOE Statement
Washington University is an Equal Opportunity Employer. All qualified applicants will receive consideration for employment without regard to race, color, religion, age, sex, sexual orientation, gender identity or expression, national origin, genetic information, disability, or protected veteran status.
Job Title: Postdoctoral Research Associate - Radiology - 41922
Job ID: 41922
Location: Medical School
Full/Part Time: Full-Time
Regular/Temporary: Regular