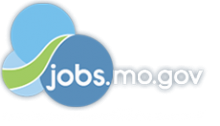 Job Information
Washington University of St. Louis

Pediatric Cardiac Sonographer - Pediatrics Cardiology - 43307

in

St. Louis

,

Missouri
Job Type/Schedule
This position is full-time and works approximately 40 hours per week.
Department Name/Job Location
This position is in the Department of Pediatrics Cardiology. This position is for the Medical School Campus.
Essential Functions
POSITION SUMMARY:
Perform high quality pediatric and adult congenital echocardiograms following outlined pediatric echo protocols. The sonographer will be responsible for the independent operation of sonographic equipment, performing all exams and discussing a summary of findings to the physician. Also perform related cardiology non-invasive diagnostic cardiology testing. Assist in the mentoring and training of faculty, fellows, staff sonographers and students. Participate in continuing medical education programs. Assist in Heart Station (CQI) continuous quality improvement process as outlined in the Heart Station Quality Assurance Protocol.
PRIMARY DUTIES AND RESPONSIBILITIES:
Performs all duties outlined in the Pediatric Cardiac Sonographer position:
Perform pediatric and adult congenital echocardiograms in accordance with department standards.
Perform and analyze Pediatric and Adult Congenital Echocardiograms; requiring an extensive knowledge of cardiac anatomy and physiology to ascertain diagnosis of complex congenital heart disease in the pediatric and adult congenital patient population.
The sonographer demonstrates proficiency in the performance of all procedures and competency as outlined in the pediatric sonographer position guidelines. Performs these complex diagnostic exams and discusses findings with the pediatric cardiologist.
The sonographer demonstrates the ability to utilize the computer programs and databases in regards to work flow in accordance with department standards.
Perform non-invasive testing.
EKGs.
Holter Monitor and Cardiac Event Monitor testing.
Cardiovascular Stress Testing.
Stress Test Gas Analysis.
Stress Echo.
Work with and assist physicians with special procedures.
Trans esophageal Echocardiograms; in-patient, ambulatory procedure center, operating rooms.
Provide echocardiographic guidance during, Heart Biopsies, Pericardial Centesis, atrial septostomy and trans-catheter device placement.
Sedated Echocardiograms.
Dobutamine Stress Echocardiograms.
Participate in continuing education programs.
Attend weekly lectures related to Pediatric and Adult Congenital Echocardiography or Pediatric Cardiology.
Coordinate and /or assist with presentations of technologic updates or conference summaries.
Maintain credentials with ARDMS or CCI by fulfilling the required accredited continuing medical education activities.
Maintains certification and is able to deliver basic cardiac life support (BCLS).
Training and mentoring.
Participate with training, mentoring and orientation duties for new faculty, fellows, staff sonographers and students.
Training programs will be approved by the Heart Station Medical Director and Heart Diagnostic Services Manager and be in accordance with the American Society of Echocardiography Committee on Education and Training and IAC.
Heart Station CQI; continuous quality improvement process.
Assist in maintaining equipment, document necessary repairs in the Heart Station Equipment Log, and report to the Heart Diagnostic Services Manager.
Participates in Quality Assurance process for Intersocietal Accreditation Commission.
SERVICE EXCELLENCE RESPONSIBILITIES:
Treat patients and families with care, respect and professionalism.
Maintain patient privacy at all times abiding by HIPPA privacy standards.
Provide patients and families with clear and accurate information while informing them of the testing.
Take action to continuously improve service.
Respond consistently to the needs of referring physicians and other health care professionals who are participating in the patient's care.
Create a positive work environment by treating all co-workers, students and physicians with dignity and respect.
Required Qualifications
The successful candidate must be credentialed in pediatric or adult echocardiography through one of the examinations recognized by the ASE, ARDMS (Registered Diagnostic Cardiac Sonographer), or CCI (Registered Cardiac Sonographer).
A thorough understanding of:
Normal and abnormal cardiac anatomy.
Normal and abnormal cardiac function and hemodynamics.
Qualitative and quantitative aspects of echocardiograms.
Anatomy and pathophysiology of disease processes.
Preferred Qualifications
Five years of full-time experience in echocardiography with pediatric emphasis is highly preferred
The ability to perform all facets of non-invasive cardiology tests, as outlined in section one
Able to work and function independently
Knowledge of computer systems
Displaying the ability to maintain a good rapport with pediatric and adult patients and their families is essential
Ability to maintain a professional manner with respect to interaction with physicians, nurses and other involved personnel to provide exceptional patient care.
Thorough understanding of the following:
Normal and abnormal cardiac anatomy
Normal and abnormal cardiac function and hemodynamics
Qualitative and quantitative aspects of echocardiograms
Anatomy and pathophysiology of disease processes
It is preferred that the successful candidate meet one of the following educational requirements:
Associate's degree in an allied health education program that is patient-care related
Bachelor's degree in sonography or a clinical science/health related program
Graduation from an accredited sonography program specializing in echocardiography
Salary Range
The hiring range for this position is $26.62 - $33.94 per hour.
Pre-Employment Screening
Offers made for this position are contingent upon the successful completion of all required pre-employment screens, including a criminal background check, hair sample drug screen, and verification of required professional licenses, registrations, or certifications.
Benefits
Retirement Savings Plan

22 vacation days

8 Paid Holidays

Sick Time

Tuition benefits for employee, spouse and dependent children

Free Metro Link/ Bus pass

Free Life Insurance

Health, Dental, Vision

Health Savings Accounts (HSA)

Long Term Disability Insurance

Flex Spending Plan

Other Benefits
Med School HR website (medschoolhr.wustl.edu)
Applicant Special Instructions
Heart Station Lab is based in a pediatric hospital. It is a necessary part of the job description to need to move heavy portable equipment
Follow universal precautions standard guidelines are adhered to with all patients; with considerate special attention to high risk patients
Some travel necessary to outreach clinics
EOE Statement
Washington University is an Equal Opportunity Employer. All qualified applicants will receive consideration for employment without regard to race, color, religion, age, sex, sexual orientation, gender identity or expression, national origin, genetic information, disability, or protected veteran status.
Job Title: Pediatric Cardiac Sonographer - Pediatrics Cardiology - 43307
Job ID: 43307
Location: Medical School
Full/Part Time: Full-Time
Regular/Temporary: Regular