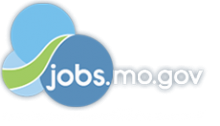 Job Information
St. Louis Community College

Online Education Multimedia Specialist/Videographer

in

St. Louis

,

Missouri
Full-Time/Part-Time: Part Time
Duties/Job Description:
The Instructional Multimedia Specialist/Videographer should be self-motivated, able to prioritize work, create reports and track analytical data. Many times this position works independently to accomplish work tasks and goals set by the Executive Director of Online Education. Work tasks include working with the Learning Experience Consultants and faculty members to create multimedia artifacts for online and web-enhanced instruction; including but not limited to creation of storyboards and timelines, the creation or curation of images, audio, and other artifacts required to produce professional quality multimedia for use in academic instruction and training.
PRIMARY DUTIES PERFORMED :
Designs and produces learning materials in a variety of formats including print, graphics, audio, video, animation, and multimedia to support teaching, learning, and college information and training needs.
In collaboration with Online Education, creates high-quality videos aligned with training and educational needs to enhance engagement and understanding for learners.
Produces charts, graphs, and other multimedia objects to enhance video productions.
Ensures accessibility standards are met for multimedia productions
Works with LECs and faculty to assist in the production of high quality, engaging video experiences to enhance instructional content.
Produce reports on multimedia use and effectiveness
Provide project management leadership in the production of multimedia training experiences and artifacts
Required Qualifications:
Bachelor's degree in communication, broadcast journalism, film, or a related multimedia field and at least four years' professional experience in video and/or multimedia production.
Preferred Qualifications:
Experience working with educational learning management systems.
Proficiency in working with web conferencing tools, presentation software, and other software used for the production and presentation of multimedia materials
Demonstrated abilities to quickly learn and work with new technologies.
Open Until Filled: No
Quick Link: 10418
Special Instructions to Applicants:
This position is a part-time, temporary position which will end on December 17, 2021.
This position is located at the Florissant Valley campus which is located at 3400 Pershall Road Ferguson, Missouri 63135.
Salary: Commensurate with experience
Employee Group: Professional