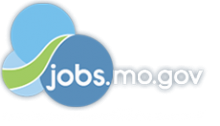 Job Information
Washington University of St. Louis

Manager, Division of Clinical Research - Neurology - 49656

in

St. Louis

,

Missouri
Job Type/Schedule
This position is full-time and works approximately 40 hours per week.
Department Name/Job Location
This position is in the Department of Neurology. The position is located at 4488 Forest Park. This position is for the Medical School Campus.
Essential Functions
POSITION SUMMARY:
This position serves as the "Executive Director" for the Dominantly Inherited Alzheimer Network (DIAN), an international, natural history, observational research program with 24 performance sites in 7 countries funded by the National Institute on Aging (NIA). The DIAN Executive Director is responsible for all aspects of the DIAN study and is second in authority only to its Director, Dr. Bateman. The position will direct all operational and administrative aspects of the study and is responsible for global management of a complex, international, multi-site clinical research project as well as daily operations of the DIAN Coordinating Center here at Washington University. The Executive Director will manage a budget of >$30 million, including 13 subcontracts. This position will supervise clinical research staff who support the DIAN Coordinating Center and direct activity of multiple research staff in Neurology and other departments (Radiology, Pathology, Biostatistics, and Psychiatry).
PRIMARY DUTIES AND RESPONSIBILITIES:
Plan and direct the execution of the scientific aims of the DIAN observational study including the three scientific projects with a budget of $30M to implement global scientific initiatives.
Develop scientific aims in collaboration with PI, Core Leaders and Steering Committee. Plan, direct and orchestrate all DIAN-related grant applications to NIA, including competing renewals, administrative supplements, competitive revisions, and potentially additional R01s. Create timeline, direct Core Leaders and other scientists in preparing required documents. Advise Core Leaders and Investigators in proposal development and submission.
Strategic planning and monitoring study-wide performance toward meeting research goals for enrollment, data/specimen collection, and productivity. Constant review/monitoring to anticipate problems, solve new challenges, and improve operations. Develop policies and procedures to accomplish DIAN study goals and implement/execute them (e.g. DIAN Datasharing and Publications Policies; DIAN Participant Travel Reimbursement policies, etc.).
Direct communication and reporting between eight core facilities and 24 performance sites on four continents in 7 countries (to date). The Executive Director is responsible for negotiating and obtaining international agreement for site performance through contracts and memoranda of understanding. Also acts as liaison between the DIAN observational study, the DIAN Trials Unit (DIAN-TU), the Department of Neurology, the Washington University School of Medicine, and the National Institute on Aging. Responsible for DIAN study website-direct web development and maintenance as well as produce appropriate documents and content.
Supervise direct reports for international and domestic expansion of new sites, including contract negotiation, site evaluation and initiation. Primary contact for the new site team; supervise site team members to facilitate the translation of study documents; oversee the site regulatory approval process; and ensure training of site team members per protocol requirements. Primary liaison to the affiliated but independent DIAN-Trial Unit for collaborative expansion to closely supervise on-going site enrollment activities, participant retention, and compliance with protocol guidelines. Take corrective action where necessary.
Plan and organize external review (face-to-face) by appropriate experts of the DIAN study on an annual basis, reporting to NIA on their findings.
Plan and arrange quarterly meetings of the international DIAN Steering Committee (n=30 people), including meeting content, agenda and eliciting Core reports.
Supervise cores and direct reports responsible for quality assurance and control of all clinical, cognitive, and imaging data and specimens collected. Oversight of the data QC and data freeze process to guarantee annual data freezes.
With PI and Clinical Core Leader, responsible for evaluating and initiating performance site review when a site does not meet performance standards, and implement decisions of the Performance Site Review Committee to include remedial sanctions and possible termination.
Responsible for all fiscal management of 5-year $30,000,000+ budget that includes cost-reimbursable (n=3) and fixed fee subcontracts (n=10) as well as other vendor payments. Direct site invoice generation and payment process as well as participant travel reimbursement. Allocate funds appropriately including faculty/staff salary sourcing. Ensure compliance with NIA grant guidelines.
Represent Coordinating Center in contract negotiations with industry partners-initiating, contracting and implementing new study initiatives (e.g. Cogstate cognitive testing battery; tau imaging through Avid Radiopharmaceuticals, Cerveau Technologies, and Piramal Pharma Solutions).
Supervise direct reports and cores responsible for all DIAN regulatory operations and requirements-owner of DIAN Coordinating Center Human Research Protection Office (HRPO) protocol amendments, and continuing review; ensures compliance with all regulatory requirements at local (Washington University HRPO and participating domestic sites), federal (NIA), and international ethics committees (international participating sites). On occasion must adjudicate conflicts between Coordinating Center protocol and differing cultural norms and international law.
Responsible for hiring, training and supervision of all Coordinating Center research staff.
Required Qualifications
Bachelor's degree.
Minimum of four years of experience in management.
Direct experience in research-related activities.
Preferred Qualifications
A PhD, MD or related scientific/medical degree is highly preferred.
Greater than seven years' experience in research with multi-site coordinator.
Scientific hypothesis generation, experimental testing, analysis of data, formulating and publishing results.
Strong leadership and management skills with demonstrated leadership and interpersonal skills.
Experience with grant applications and management.
Experience with International Conference on Harmonization (ICH), Good Clinical Practice (GCP), Office of Human Research Protection (OHRP), and other regulatory guidelines.
Ability to work closely and constructively with interdisciplinary teams and foster good working relationships with team and sites.
Commitment to support project, department and institution Standard Operating Procedures (SOPs), policies, and procedures.
Ability to communicate effectively (written and oral).
Ability to manage time, multi-task, and effectively prioritize projects to meet timelines.
Strong work ethic.
Highly self-motivated, goal oriented, and effective with minimal supervision.
Ability to use independent thought, judgment and creativity to formulate and implement effective solutions to complex problems.
Knowledge of and experience with MS Word and MS Excel or similar computer programs.
Salary Range
Base pay commensurate with experience.
Pre-Employment Screening
All external candidates receiving an offer for employment will be required to submit to pre-employment screening for this position. Current employees applying for a new position within the university may be subject to this requirement. The screenings will include a criminal background check and, as applicable for the position, other background checks, drug screen, employment and education or licensure/certification verification, physical examination, certain vaccinations and/or governmental registry checks. All offers are contingent upon successful completion of required screening.
Benefits
This position is eligible for full-time benefits. Please click the following link to view a summary of benefits: https://wustl.box.com/s/8wkhs25yssf0775x9d6nd6vqa7obpth7.
EOE Statement
Washington University is an Equal Opportunity Employer. All qualified applicants will receive consideration for employment without regard to race, color, religion, age, sex, sexual orientation, gender identity or expression, national origin, genetic information, disability, or protected veteran status.
Job Title: Manager, Division of Clinical Research - Neurology - 49656
Job ID: 49656
Location: Medical School
Full/Part Time: Full-Time
Regular/Temporary: Regular