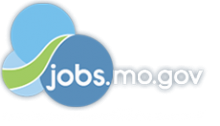 Job Information
St. Louis Community College

Instructional Technologist/Assistant Learning Experience Consultant

in

St. Louis

,

Missouri
Full-Time/Part-Time: Part Time
Duties/Job Description:
Assists Learning Experience Consultants (instructional designers) and Learning Management System Administrator in the creation of LMS artifacts to support the development of online and LVL course development, course of record developments, and training courses. Assists Online Education staff in updating and managing information contained in the community pages of the learning management system.
PRIMARY DUTIES PERFORMED :
Provides course development services within the LMS in collaboration with Learning Experience Consultants and the LMS Administrator.
Assists in the preparation of job performance aids and training materials.
Assists Learning Experience Consultants in the completion of course development forms and build processes.
Performs course copies and assists with the troubleshooting of help request tickets.
Assists with the execution of course of record technical reviews.
Assists with updating and maintaining community pages in Blackboard
Assist with data gathering and the development of reports.
Assists with ensuring accessibility compliance
Required Qualifications:
Bachelor's Degree.
Familiarity with learning management and web conferencing systems a plus.
Ability to create, use and deploy digital media.
Ability to learn new technology quickly
Excellent verbal and written communication skills required.
Technologically proficient with the Office 365 suite
Preferred Qualifications:
Experience working in a higher education environment is desired.
Open Until Filled: No
Quick Link: 10428
Special Instructions to Applicants:
This is a part-time, temporary position which will end on December 17, 2021.
Salary: Commensurate with experience
Employee Group: Professional