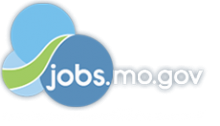 Job Information
St. Louis Community College

Horticulturalist (L69999)

in

St. Louis

,

Missouri
Full-Time/Part-Time: Part Time
Duties/Job Description:
Must be passionate about the field of horticulture, exhibit strong communication skills, and the ability to follow direction. Work will include; weeding watering, planting trimming, mulching, pruning, mowing, and a wide range of other landscape maintenance tasks. Hand labor will be required as well as the use of power equipment such as string trimmers, back-pack blowers, mowers, etc. Must be prepared to work in extreme weather conditions. Work will require long periods of standing, stooping, bending, walking and some heavy lifting.
Required Qualifications:
High School diploma or equivalent.
Over one (1) year of relevant experience.
Preferred Qualifications:
Certificate of Proficiency in horticulture, AAS horticulture, or equivalent, degree in horticulture.
Open Until Filled: No
Quick Link: 10606
Special Instructions to Applicants:
This posting is a pool position only to collect applicants for potential openings.
Salary: $14.67hr
Employee Group: Office and Technical Non-Unit