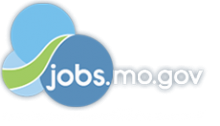 Job Information
BAE Systems

Geospatial Analyst Instructor

in

St. Louis

,

Missouri
Job Description
At BAE Systems, we promote a strong, collaborative culture and provide our employees with the tools and skills they need to succeed. We are all about trust, camaraderie and a shared ambition to lead the world in defense technologies and national security services. We offer flexible work environment to support the balance in your life and keep you performing at your best. Be a part of a company that is part of the community, driven to improve our future, protect our freedom and what matters.
Do you have the skills to use state-of-the-art methods to develop and deliver training courses and curricula that address the developmental needs of other Intelligence Community (IC) members? Do you enjoy assisting others learn and grow?
A career in training and intelligence may be in your future. In addition to creating and presenting new courses, you will constantly review course content to ensure that programs are up-to-date, and that we are creating a learning environment that is conducive to the success of each student.
Delivering in-resident and distance learning instructional programs in accordance with course requirements. Using instructional methods such as, guided discussions, lectures, demonstrations, small group exercises, seminars, workshops, and laboratories. Using Instructional technology, including but not limited to Blackboard. Conducting assessment strategy in accordance with the course design, including instructor observation, testing, and grading.
Providing formal and informal student feedback. Providing subject matter expertise throughout the curriculum creation process, including content review and feedback to development staff. Relevant instructional experience includes, but is not limited to, experience developing and delivering technical training and educational courses in academic, commercial, government, or industrial organizations. Relevant subject matter expertise (SME) experience includes, but is not limited to, experience in technical field as described below.
Typical Education & Experience
Typically a Bachelor's Degree and 2 years work experience or equivalent experience
Required Skills and Education
The successful candidate will have:
-Minimum of 2 years' relevant experience as a trainer/instructor for class sizes up to 20 personnel and possess a minimum of 6 years' relevant experience.
-In depth working knowledge of ArcGIS and the analysis of geospatial data to solve intelligence problems and create cartographic products.
-Demonstrated working knowledge of the principle of guided exercises.
-Proven working knowledge of the principles of learning styles, student feedback, and immediacy behaviors affect student satisfaction.
-Working knowledge of multiple communication strategies and student-center environment.
-Proven working knowledge of agencies within the IC and the Department of Defense (DoD).
-Proven working knowledge of Tasking, Collection, Processing, Exploitation and Dissemination (TCPED).
-Proven excellent writing and briefing skills including command of grammar and business communications style, i.e. the ability to convey ideas clearly and concisely.
-Knowledge of Instructional Systems Design (ISD) as well as knowledge in the development and implementation of course materials, and how to make those course materials ISD compliant.
-Proven experience with MS Office and associated software tools, e.g., Microsoft PowerPoint, Word, and Excel.
Preferred Skills and Education
Experience in creating presentations, briefings, and geospatial products for demonstration purposes.
Experience with the testing, development of curriculum, creating presentation and briefings, and evaluation of new equipment/systems.
Experience with training in a military or Intelligence Community environment
About BAE Systems Intelligence & Security
BAE Systems Intelligence & Security, based in McLean, Virginia, designs and delivers advanced defense, intelligence, and security solutions that support the important missions of our customers. Our pride and dedication shows in everything we dofrom intelligence analysis, cyber operations and IT expertise to systems development, systems integration, and operations and maintenance services. Knowing that our work enables the U.S. military and government to recognize, manage and defeat threats inspires us to push ourselves and our technologies to new levels. That s BAE Systems. That s Inspired Work.
Equal Opportunity Employer/Females/Minorities/Veterans/Disabled/Sexual Orientation/Gender Identity/Gender Expression. To see Inspired Work in action, visit www.baesystems.com and follow us on Facebook: www.facebook.com/baesystemsintel.
Geospatial Analyst Instructor
53495BR
EEO Career Site Equal Opportunity Employer. Minorities . females . veterans . individuals with disabilities . sexual orientation . gender identity . gender expression