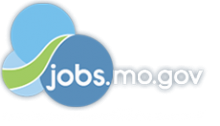 Job Information
Examinetics

Field Testing Specialist (Nationwide Travel - Will Train)

in

St. Louis

,

Missouri
Description
Are you looking for the opportunity to work independently and learn new skills in a unique industry? Are you interested in traveling nationwide? Then Examinetics is for you! As an Occupational Health Specialist, you will be responsible for delivering occupational health testing services to clients across the country. This would include interfacing directly with clients, driving a mobile testing unit to industrial sites and administering tests. Weekend, evening and overnight work with extensive out-of-state travel is required for this position.
NO EXPERIENCE REQUIRED. We provide a comprehensive training program! You will receive training at the corporate office located in Overland Park, KS and on-the-job training in the field.
Position Highlights:
Annual Compensation Starting at $32,500+ Depending on Experience
Overtime and Bonus Potential
Full Benefits Package
5 Weeks of PTO
Company Smart Phone Provided
Company Paid Travel
Paid Training
Primary Responsibilities:
Travel to client sites across the country 5-6 days a week.
Drive mobile testing units in accordance with Examinetics fleet policies and Department of Transportation (DOT) rules.
Perform occupational health testing services inside the mobile unit and in client offices.
Provide exceptional customer service to client worksite personnel.
Conducting daily routine maintenance checks on mobile testing unit.
Other duties as assigned.
Qualifications:
High School diploma or GED
Must be 21 years old
Must have and maintain a valid driver's license issued by the state in which you reside
Must have a good driving record
Computer skills
Strong interpersonal and communication skills
Must be flexible with problem solving, organization and time management skills
Ability to work independently with minimal supervision
Audiometric or medical experience beneficial
Customer service experience beneficial
Must pass a DOT physical exam and a drug test
Frequently required to move equipment weighing up to 50 lbs.
Disclaimer:_ This description reflects management's assignment of essential functions and does not proscribe or restrict the tasks that may be assigned_
About Examinetics
Examinetics, headquartered in Overland Park, KS, is the leading Workforce Health provider serving clients nationwide. We collaborate with businesses from every industry to protect and empower their employees with health compliance solutions. From hearing conservation and respiratory evaluations to overall health, our comprehensive suite of services meet the workforce health needs of the world's top companies.
Equal Employment Opportunity Policy:
Examinetics is an equal employment opportunity employer and a government contractor subject to Affirmative Action. Examinetics does not discriminate and does not permit its employees to discriminate against other associates or applicants because of race, color, religion, sex or gender, sexual orientation, gender identity or expression, pregnancy (including breastfeeding), marital status, national origin, citizenship, veteran status, ancestry, age (40 or over), physical or mental disability (an impairment that limits a major life activity), medical condition (cancer-related or genetic characteristic), genetic information (including, but not limited to information about an individual's genetic tests and the genetic tests of an individual's family members, information about the manifestation of a disease or disorder in an individual's family members, an individual's request for, or receipt of, genetic services, or the participation in clinical research that includes genetic services by the individual or a family member of the individual, and the genetic information of a fetus carried by any individual or by a pregnant woman who is a family member of the individual and the genetic information of any embryo legally held by the individual or family member using an assisted reproductive technology) or any other consideration made unlawful by applicable laws.
Level: Entry
Job Location: St. Louis - St. Louis, MO
Position Type: Full Time
Education Level: High School
Travel Percentage: Road Warrior
Job Shift: Any
Job Category: Health Care