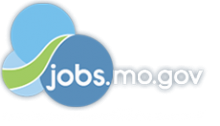 Job Information
Danaher Corporation

Field Service Engineer - St. Louis, MO

in

St. Louis

,

Missouri
Danaher Company Description
Beckman Coulter develops, manufactures and markets products that simplify, automate and innovate complex biomedical testing. Our diagnostic systems, found in hospitals and other critical care settings around the world, produce information used by physicians to diagnose disease, make treatment decisions and monitor patients. Scientists use our life science research instruments to study complex biological problems including causes of disease and potential new therapies or drugs. More than 275,000 Beckman Coulter systems operate in both diagnostics and life sciences laboratories on all seven continents. For 80 years, our products have been making a difference in peoples' lives by improving the productivity of medical professionals and scientists, supplying critical information for improving patient health and reducing the cost of care. Beckman Coulter offers a broad array of comprehensive, competitive benefit programs that add value to associates' and their families' lives. Whether it's a health care program or paid time off, our programs contribute to life beyond the job. Check out our benefits. We think you'll like what you see. If you believe your education and experience are in line with the position description and qualifications referred to above, and are motivated, energetic, and looking for a new and exciting opportunity, please submit your resume online at the URL below or atwww.beckmancoulter.com. Beckman Coulter is an equal opportunity employer. We evaluate qualified applicants without regard to race, color, national origin, religion, gender, age, marital status, disability, veteran status, sexual orientation, gender identity, or any other characteristic protected by law.
Description
The Field Service Engineer position is responsible for daily service support of existing customer base. The engineer also supports sales growth, service growth and customer satisfaction. Field Service Engineers are responsible for repair, installation, and maintenance of Beckman Coulter equipment at customer sites. * Customer Satisfaction in all aspects of the job. Increased throughput, decreased downtime, regular Preventive Maintenance, regular upgrades as deemed by Beckman Coulter technical staff. A clear advocate for the customer (internal and external) and a steward for the company * Call Closure ‐Using our computerized system, a FSE is responsible for closing service calls at time of completion. This action then prompts customer invoices, relieves inventory of parts used and ultimately leads to our objective of accurate reporting. * Drives a sense of urgency to ensure customer needs are addressed promptly and with an emphasis on a "first time fix" Financial Management & Growth * Excellent sales ability measured by the attainment of revenue goal by individual and their District. This includes annual growth of Field Service Maintenance Agreements monthly base billing and the support of sales initiatives through lead generation. * Achieve annual revenue target with expected year‐over‐year growth * Able to effectively price and position Service agreements on both existing and new equipment, taking into account expected costs to proactively manage profit margin Continuous Improvement * Leads by example to develop a robust continuous improvement culture * Assumes accountability around daily management and monthly KPI's * Aggressively seeks out opportunities for improvement Sales Support * Value Selling ‐add value to our service offerings. A FSE must have ability to manage a customer account in its entirety, and when accessing an account, determine on where we can add more value by offering other services (i.e. reagents, consumables, additional or new equipment leads, service on non‐agreement instruments, etc.). * Drive substantial new equipment lead generation from Service to aid Sales growth * Partner with sales to support current sales initiatives to drive growth
Qualification
* Sense of Urgency ‐must have the drive/motivation to take action. Must be able to prioritize daily activities and determine what requires immediate attention. * Strong Interpersonal and Communication skills ‐must be able to remain calm when dealing with difficult customers/peers and have strong communications skills both with internal associates and external customers. Must be a true professional at all times. Team orientated, positive attitude and motivator. * Ability to adapt ‐must be flexible and understanding with change as it occurs regularly for a FSE throughout his/her day/week. Must be able to think quickly and respond positively to those changes. * Able to travel 25 ‐75% of the time * Ability to lift 50 pounds Basic Qualifications: * Associates Degree and 5 plus years of technical trouble shooting experience or a BA degree in Engineering or Science
Preferred Qualifications: * Strong deductive reasoning and problem‐solving skills * Commercial experience, or direct selling of products or services * Strong interpersonal and communication skills * 3 years of prior field service experience in related field is preferred * Highly computer literate (especially in Excel, Oracle, Sales Force, Pro Service a plus)
Diversity & Inclusion At Danaher, we are dedicated to building and sustaining a truly diverse and inclusive culture. These are not just words on a page—Diversity and Inclusion is a top priority for the company, and it ties deeply to each of our core values. Danaher Corporation and all Danaher Companies are equal opportunity employers that evaluate applicants without regard to race, color, national origin, religion, sex, age, marital status, disability, veteran status, sexual orientation, gender identity, or other characteristics protected by law.
Danaher Corporation Overview
Danaher is a global science & technology innovator committed to helping our customers solve complex challenges and improve quality of life worldwide. Our world class brands are leaders in some of the most demanding and attractive industries, including life sciences, medical diagnostics, dental, environmental and applied solutions. Our globally diverse team of 71,000 associates is united by a common culture and operating system, the Danaher Business System, which serves as our competitive advantage. We generated $19.9B in revenue last year. We are ranked #162 on the Fortune 500 and our stock has outperformed the S&P 500 by more than 5,200% over 25 years. At Danaher, you can build a career in a way no other company can duplicate. Our brands allow us to offer dynamic careers across multiple industries. We're innovative, fast-paced, results-oriented, and we win. We need talented people to keep winning. Here you'll learn how DBS is used to shape strategy, focus execution, align our people, and create value for customers and shareholders. Come join our winning team. Danaher is committed to competitive compensation that typically has key components including base salary, variable annual incentive compensation based on personal and company performance, and long-term incentive.
Organization: Beckman Coulter - Life Sciences
Job Function: Customer Support
Primary Location: North America-North America-United States-MO-St. Louis
Schedule: Full-time
Req ID: BEC015660