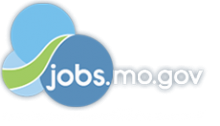 Job Information
SSE

F-15 Pilot Subject Matter Expert

in

St. Louis

,

Missouri
The F-15 Pilot Subject Matter Expert (SME) will be part of an F-15 Courseware Development Program and Training Team. This position is located in St. Louis, MO.
COMPANY DESCRIPTION and OVERVIEW
SSE is a training and technology company with its primary facilities in Jacksonville, Fl. and St. Louis, Mo., with nearly 30 years' experience providing custom training solutions and IT services for both government and commercial clients. This is an immediate full time position in Jacksonville.
The F-15 Pilot SME will have related experience as a Pilot and/or Instructor Pilot on the F-15. This Pilot SME will perform duties of courseware developer (instructional designer) and subject matter expert.
QUALIFICATIONS
Essential Job Functions
· F-15 Pilot SME will build Aircrew Courseware and Training on F-15 systems, pilot and aircrew tasks, duties, aircraft systems, operations, and tactics
· Perform duties of courseware developer (instructional designer) and subject matter expert
· Produce design documents, scenarios, guided demonstrations, graphics requests, and instructor materials
· Review and ensure quality, technical correctness and instructional soundness of draft/final interactive multimedia lessons
· Work independently under minimal supervision
· Participate in all phases (Analysis, Design, Development, and Deployment)
· Understand and articulate project scope and vision ? client alignment
· Understand adult learning principles, graphic design and layout principles
Additional Skills and Requirements:
· Ability to work in collaborative team environment with project manager, other courseware developers, multimedia developer, graphics artist, and technical editors
· Willing to ensure performance to deadlines and milestones
· Strong verbal and written communication skills, ability to effectively deliver complex messages/instruction clearly
· Skilled in Microsoft Office, Word, Excel, PowerPoint and Adobe.
· DOD Secret Clearance or ability to secure clearance during interim required
?This position must meet Export Control compliance requirements, therefore a ?US Person? as defined by 22 C.F.R. § 120.15 is required.?
BENEFITS include:
Generous PTO, paid holidays, medical, vision, dental insurance, 401K