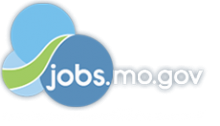 Job Information
Washington University of St. Louis

Environmental Professional III - Environmental Health & Safety - 49318

in

St. Louis

,

Missouri
Job Type/Schedule
This position is full-time and works approximately 40 hours per week.
Department Name/Job Location
This position is in the Department of Environmental Health & Safety. This position is for the Medical School Campus.
Essential Functions
POSITION SUMMARY:
This position reports to the Environmental Compliance Manager of the Environmental Health & Safety Department (EH&S) at Washington University (WU) in St. Louis, Missouri. This position assists EH&S in providing a safe work environment, fostering a safety culture among University staff and helps to maintain the institution's compliance with federal, state and local environmental regulations. This position is responsible for making decisions that affect others safety and wellbeing.
This position is expected to collect, classify (according to EPA, DNR, DOT and WAP regulations), package, store, manifest, and ship unwanted chemicals and hazardous waste on the Danforth and School of Medicine campuses. This position also collects and manages universal waste, equipment, electronic waste and may assist with infectious waste collection, as well as, picking up and transporting radiation survey instruments; receiving and pickup of low level radioactive materials and wastes, making radiation measurements using survey instruments, gamma counters and liquid scintillation counters, recording and tabulating data on paper forms, and entering data into a computer data system. In addition, this position assists in preparation of internal and external environmental reports and makes decisions on chemical properties and stability. This position will have frequent contact with the other Health & Safety Professionals in the Divisions of Environmental Compliance, Occupational, Biological, Chemical and Radiation Safety.
PRIMARY DUTIES AND RESPONSIBILITIES:
Chemical Waste/Unwanted Material Management:
Collects, classifies, packages and manifests hazardous waste, unwanted chemicals, universal waste and equipment throughout the Danforth and School of Medicine campuses.
Manages corrosive characteristic chemical waste through the elementary neutralization exclusion.
Maintains EPA/DOT/DNR/local compliance during collection and storage of hazardous waste or unwanted chemicals.
Makes hazardous waste determinations, utilizes appropriate DOT containers and packages waste for shipment in a manner that mitigates safety and environmental risk.
Conducts training of University faculty and staff on regulations and disposal requirements of unwanted material and hazardous waste regulations.
Maintains inventory and records, including data entry, chemical waste database management and waste generation tracking.
Prepares, executes and keeps record of chemical shipments from all campuses, including submittal of shipment inventories, bulk waste profiles, PIMW declarations, reconciliation of all container EPA codes and DOT classifications, oversight of shipment including review of all manifests, LDRs and shipping exceptions, record keeping, including archival of containers and manifests in EHS Assist.
Low Level Radioactive Waste Management:
Collects, classifies, transports packages of radioactive waste from a number of pick-up locations throughout the Danforth and Medical School Campuses.
Performs wipe tests and reconciles radioactive waste inventories from these locations.
Applies barcode labels to indicate proper disposal and packages radioactive waste for disposal and storage in the radioactive waste facility.
Performs radiation waste surveys on collection carts, work areas and transportation vehicles.
Assists Professional IV and Environmental Compliance Manager(s) with external and internal reporting requirements.
Performs DEA Controlled Substances destruction.
Evaluates, provides guidance and (as needed) performs deactivation of potentially reactive material.
Serves as a member of the WU Hazardous Materials Spill Response Team (HAZWOPER).
Required Qualifications
Bachelor's degree with coursework in chemistry.
Three years of experience in EH&S or a related field.
Ability to obtain CHMM preferred certification.
CDL with Hazmat endorsement (or ability to obtain one within three months of hire).
Preferred Qualifications
Ability to assist in the development of reuse/recycle/waste minimization programs and leadership of hazardous materials projects.
Oral and written (business and technical) communication skills.
Familiarity with Microsoft Office applications.
OSHA 40-Hour HAZWOPER certification and research laboratory experience.
Knowledge of RCRA, DOT and knowledge of Missouri DNR regulations.
Chemical spill remediation experience.
Knowledge and ability to prepare hazardous waste manifests and shipping documents.
General knowledge of aspects of environmental health & safety.
Working knowledge of the procedures for pick-up, securing, transport and packaging of radioactive waste.
Understanding of routine radiation measurement and disposal techniques (various hand-held survey instruments).
Technical report writing skills.
Salary Range
The hiring range for this position is $53,996 - $56,472 annually.
Pre-Employment Screening
All external candidates receiving an offer for employment will be required to submit to pre-employment screening for this position. Current employees applying for a new position within the university may be subject to this requirement. The screenings will include a criminal background check and, as applicable for the position, other background checks, drug screen, employment and education or licensure/certification verification, physical examination, certain vaccinations and/or governmental registry checks. All offers are contingent upon successful completion of required screening.
Benefits
This position is eligible for full-time benefits. Please click the following link to view a summary of benefits: https://wustl.box.com/s/8wkhs25yssf0775x9d6nd6vqa7obpth7.
Applicant Special Instructions
WORKING CONDITIONS:
Will be moving equipment and drums greater than 50 lbs. using lifting equipment, including but not limited to carts, bins, flat beds, drum carts, lift and roll dollies, appliance hand trucks, lifting tables, powered and manual pallet jacks and use of specialized equipment;(mercury vacuum, SCBA, air monitoring equipment, etc.).
Frequent moderate to occasional heavy lifting and pushing, up to and including 50 lbs.
Will be required to wear personal protective equipment, including encapsulating suits, gloves, boots, powered air purifying respirators, full face respirators and self-contained breathing apparatus.
Will be required to wear radiation dosimeters, and bioassay may be required using radiation monitoring measurements and analysis of bioassay samples.
Ability to a pass pre-employment physical, which includes an Essential Function Test.
EOE Statement
Washington University is an Equal Opportunity Employer. All qualified applicants will receive consideration for employment without regard to race, color, religion, age, sex, sexual orientation, gender identity or expression, national origin, genetic information, disability, or protected veteran status.
Job Title: Environmental Professional III - Environmental Health & Safety - 49318
Job ID: 49318
Location: Medical School
Full/Part Time: Full-Time
Regular/Temporary: Regular