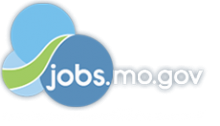 Job Information
Washington University of St. Louis

Environmental Compliance Professional II - Environmental Health & Safety - 49862

in

St. Louis

,

Missouri
Job Type/Schedule
This position is full-time and works approximately 40 hours per week.
Department Name/Job Location
This position is in the Department of Environmental Health & Safety. This position is for the Danforth Campus, but is located at the School of Medicine.
Essential Functions
POSITION SUMMARY:
This position is in the Department of Environmental Health & Safety (EH&S) at Washington University in St. Louis, Missouri (WU). This position reports to the Environmental Compliance Managers at WU Danforth and School of Medicine campuses and will have frequent contact with the other Health and Safety Professionals in the Divisions of Environmental Compliance, Occupational Safety, Biological Safety,Chemical Safety and Radiation Safety. This position assists the EH&S Department in providing a safe work environment, fostering a safety culture among University staff and helps to maintain the institution's compliance with federal, state and local environmental regulations. This position is expected to collect, classify (according to EPA, DNR, DOT & WAP regulations), package, store, manifest and ship unwanted chemicals and hazardous waste on the Danforth and School of Medicine campuses and biological waste on the School of Medicine campus. This position also collects and manages universal, equipment & electronic waste and infectious waste. Assignments may include picking up and transporting radiation survey instruments; receiving and pick-up of radioactive materials and wastes; making radiation measurements using survey instruments, gamma counters and liquid scintillation counters, recording and tabulating data on paper forms and entering data into a computer data system. Must be able to work independently without direct supervision and also in team situations. This position will, at times, serve as the dedicated point person between EH&S and other departments within the University. This position will potentially have contact with various regulatory agencies including, but not limited to, the Centers for Disease Control and Prevention (CDC), Occupational Safety and Health Administration (OSHA), Environmental Protection Agency (EPA), the Department of Health and Senior Services and the Department of Transportation (DOT,) as well as high level researchers and outside accreditation or grant agencies.
PRIMARY DUTIES AND RESPONSIBILITIES:
Chemical Waste/Unwanted Material Management:
Collects, classifies, packages and manifests hazardous waste and unwanted chemicals throughout the Danforth and School of Medicine campuses.
Assists in the processing of corrosive characteristic chemical waste through elementary neutralization exclusion.
Serves as responsible for EPA/DOT/DNR/local compliance during collection and storage of hazardous waste or unwanted chemicals.
Serves as responsible for making hazardous waste determinations, utilizing appropriate DOT containers and packaging waste for shipment in a manner that mitigates safety and environmental risk.
Maintains inventory and records including data entry and chemical waste database management.
Identifies and reports environmental compliance deficiencies when picking up items for disposal (as time allows) during walk-throughs of laboratory and other areas.
Creates iForm reports.
Provides hands-on assistance/education to laboratories and HAZCOM area to explain proper chemical waste/unwanted material segregation, labeling and regulatory requirements.
Organizes shipments of hazardous materials from university sites including Tyson Research, Cortex, West Campus and Conditionally Exempt Small Quantity Generators in clinics. Transports unwanted chemicals and hazardous waste to Environmental Management Facilities.
Biological Waste Management:
Collects, weighs and aggregates biological/infectious waste for pick-up by biological waste vendor.
Performs compliance reviews of biological waste packaging and works with laboratories to correct deficiencies.
Trains laboratory occupants in decision making for autoclave or incineration disposal.
Enters chargeback information into EHS Assist data management system and works with laboratory occupants to correct any inaccurate billing information.
Trained and authorized to sign biological/infectious waste manifests.
Organizes shipments with biological waste vendor. Manages return vendor manifests after disposal to ensure regulatory requirements are met.
Other Regulated Waste/Material Management:
Collects regulated electronic waste/Universal waste and equipment containing hazardous materials for recycling/disposal.
Aggregates and transports to designated location for vendor pick-up.
Ensures accurate labeling is applied and assists in deciding appropriate recycling/end site disposal method.Trained to sign shipping documents.
Radioactive Waste Collection:
Checks and collects radioactive wastes.
Documents wastes received and completes transfer papers.
Transports radioactive waste to the radioactive waste facility.
Completes radiation survey measurements of work areas, vehicles, equipment and other items.
Maintains regulatory requirements (to include inspections, scheduling repair and record keeping) for Environmental Compliance Division (ECD) trucks.
Serves as a member of the WU Hazardous Materials Spill Response Team (HAZWOPER).
Required Qualifications
Bachelor's degree with coursework in chemistry or a related field, plus one year of experience in EH&S or a related field; OR an associate degree in science with directly related job experience plus three years of experence in EH&S or a related filed; OR a high school diploma or high school certification plus five years of experence in EH&S or a related field.
Ability to obtain the CHMM certification.
Preferred Qualifications
Oral and written (business and technical) communication skills.
Familiarity with Microsoft Office applications.
Ability to communicate effectively across multiple levels of University faculty, staff and students.
Knowledge and ability to prepare hazardous waste manifests and shipping documents.
General knowledge of aspects of environmental health & safety.
Working knowledge of the procedures for pick-up and securing radioactive waste.
Understanding of routine radiation measurement techniques (various hand-held survey instruments).
Salary Range
The hiring range for this position is $51,292 - $53,000 annually and is commensurate with experience.
Pre-Employment Screening
All external candidates receiving an offer for employment will be required to submit to pre-employment screening for this position. Current employees applying for a new position within the university may be subject to this requirement. The screenings will include a criminal background check and, as applicable for the position, other background checks, drug screen, employment and education or licensure/certification verification, physical examination, certain vaccinations and/or governmental registry checks. All offers are contingent upon successful completion of required screening.
Benefits
This position is eligible for full-time benefits. Please click the following link to view a summary of benefits: https://wustl.box.com/s/8wkhs25yssf0775x9d6nd6vqa7obpth7.
Applicant Special Instructions
WORKING CONDITIONS:
Individual must be physically able to wear personal protective equipment and lift and move while wearing self-contained breathing apparatus and fully encapsulated suits.
Potential exposure to chemicals, radioactive materials and potentially infectious materials in a laboratory and hazardous waste facility environment.
Will need to carry an on-call (24/7) phone for spill response approximately once a quarter.
Need to wear personal protective equipment during inspections, spill remediation, routine hazardous waste operations and biological safety laboratory disinfection procedures, including encapsulating suits, gloves and boots, powered air purifying respirators, full face respirators and self-contained breathing apparatus.
Must be able to pass pre-employment physical which includes an Essential Function Test.
Frequent moderate to occasional heavy lifting and pushing up to and including 50 pounds.
Moving of equipment and drums greater than 50 pounds, using lifting equipment including, but not limited to, carts, bins, flat beds, drum carts, lift and roll dollies, appliance hand trucks, lifting tables, powered and manual pallet jacks.
Use of specialized equipment (mercury vacuum, SCBA, air monitoring equipment, etc.).
Will be required to wear radiation dosimeters, and bioassay may be required using radiation monitoring measurements and analysis of bioassay samples.
Work involves exposure to ionizing radiation and requires individual commitment to maintaining doses to self and others at levels that are as low as reasonably achievable.
EOE Statement
Washington University is an Equal Opportunity Employer. All qualified applicants will receive consideration for employment without regard to race, color, religion, age, sex, sexual orientation, gender identity or expression, national origin, genetic information, disability, or protected veteran status.
Job Title: Environmental Compliance Professional II - Environmental Health & Safety - 49862
Job ID: 49862
Location: Medical School
Full/Part Time: Full-Time
Regular/Temporary: Regular