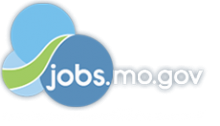 Job Information
St. Mary's Good Samaritan

EEG Technician

in

St. Louis

,

Missouri
Description
Role Purpose:
Under general supervision and direction of the Ambulatory Services Team Leader, is responsible for the coordination and performance of Neurodiagnostic procedures as ordered by the physicians. Supports the overall positive patient care experience, by administering EEG (routine and long term), Nerve Conduction Studies, Autonomic Testing and/or assisting the physician with EMG procedures in accordance with department protocols, regulatory guidelines and SSM policies.
Responsibilities:
Increase customer satisfaction by providing support and serving as a resource for clinical staff pharmacists, nurses, physicians and other health care providers through education and in-services
Ensuring patient safety by appropriateness of medication therapy through chart review, attendance on rounds, counseling, and monitoring lab, cultures, etc...
Contribute to zero medication errors with injury by reviewing medication event reports for process improvement opportunities.
Increase physician satisfaction by participating in medical staff committees (P&T), thorough drug formulary review and attendance on patient care rounds.
Contributing to overall financial performance by maximizing medication use appropriateness, minimizing non-formulary use and implementing network initiatives.
As measured by employee satisfaction. Collaborates with team members to accomplish department objectives.
Contributes to future of pharmacy development by serving as a preceptor for students.
Qualifications
Minimum Qualifications:
Must maintain current BLS certification.
1-2 years with related testing experience in Neurodiagnostics
Certification (NCS) or Registration (EEG) with appropriate professional association, ASET, AAET, ABRET or ABEM. Certification and/or Registry eligible staff must obtain certification/registration within 1 year of hire. Licensed Physical Therapist acceptable.
Graduate of an accredited END program or two-years of college with emphasis in anatomy and physiology.
Organization: SSM Health St. Mary's Hospital – St. Louis
Primary Location: Missouri-St. Louis-SSM Health Medical Group - 6400 Clayton Road
Work Locations: SSM Health Medical Group - 6400 Clayton Road (0125.7) 6400 Clayton Road St. Louis, 63117
Job: Clinical Support & Technical Services
Req ID: 19508855