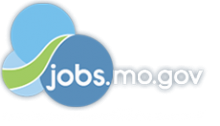 Job Information
Bayer

Design Strategist

in

St. Louis

,

Missouri
Design Strategist
Bayer works with extraordinary people to develop new health solutions in the digital world. Integrated Care is organization within Bayer's Pharmaceutical Division that is essential to build a more sustainable health care future and support individuals to live longer, happier and healthier lives.
Integrated Care can transform complex healthcare challenges into human-centric solutions and businesses through innovation, creating new revenue streams globally. The venture design team is comprised of senior multidisciplinary experts collaborating through a venture design process in defining the healthcare problem space, uncovering unmet human needs and creating DTx solutions that are desirable, feasible and viable. As a team member and an individual contributor, you will be part of the venture design team to ensure successful delivery of investable concepts to Bayer's executive management committee for approval, incubation and market launch.
YOUR TASKS AND RESPONSIBILITIES
The primary responsibilities of this role, Design Strategist (Associate Director Strategic Designer - Internal Title) , are to:
Responsible for working in partnership with the Venture Design team (including product owners, design researcher, behavioral scientist, UX designer) to envision and create new products, services, and experiences;

Work across every stage of the product development lifecycle to ensure that the concepts and design decisions are sensitive to both the needs of the users and the business;

Translate insights from qualitative and quantitative research results into relevant frameworks: journey maps, service blueprint, product requirements, etc.

Lead team in synthesis: building insights, reframing problems, and generating and iterating on new solutions;

Partner with other designers on the team to prototype product ideas;

Formulate clear hypotheses or approaches based on ambiguous information, then later validate these hypotheses in collaboration with the design team;

Present and defend your design decisions based on the overall product roadmap as well as your own design thinking and fundamental principles;

Work collaboratively with cross-functional product team ensuring that you're finding the sweet spot at the intersection of business objectives, user experience, and tech/data feasibility;

Give and solicit feedback from designers and cross-functional partners;

Represent the voice of the user(s) in business conversations and decisions.
Relocation may be available for this role.
Residence based throughout the pandemic, residence based may be an option when the pandemic ends.
Prefer to live in the Northeastern are of the US. (NYC, New York or New Jersey is ideal)
Residence based in the EST or CST of the US and close to an airport.
Who You Are
Your success will be driven by your demonstration of our LIFE values. More specifically related to this position, Bayer seeks an incumbent who possesses the following:
Required Qualifications:
Bachelor's degree;

7+ years of experience in design of a diversity of human-centered solutions, systems, services, products and processes across industries including healthcare and wellness;

Experience in product development from early ideation to MVP launch;

Systems approach to design and value creation, with exhibited ability to identify relevant assumptions and to model value, potential ROI, etc.

Strong collaborator with product, data science and engineering;

Cross-platform design experience (web, Android, iOS);

Experience working in an Agile/Scrum environment;

Comfortable with working in a healthcare environment (example: consulting with healthcare professionals and clinical research teams as part of a product design and development process);

Comfortable with working in a newly established function and team readily adaptable to changing strategic and organizational requirements;

Excellent communication, collaboration and interpersonal skills;

Strong project management skills;

Entrepreneurial work ethic, pragmatic, goal-oriented and with a can-do attitude.
Preferred Qualifications:
Design experience in digital healthcare space;

Experience in working closely with behavior science and data science;

Experience in either a highly effective corporate innovation team or being part of a startup business;

Understands the unique commercial and regulatory considerations relevant to launching digital products in healthcare.
Bayer is an Equal Opportunity Employer/Disabled/Veterans
Bayer is committed to providing access and reasonable accommodations in its application process for individuals with disabilities and encourages applicants with disabilities to request any needed accommodation(s) using the contact information below.
If you meet the requirements of this unique opportunity, and you have the "Passion to Innovate" and the "Power to Change", we encourage you to apply now. Job postings will remain open for a minimum of ten business days and are subject to immediate closure thereafter without additional notice.
Division: Pharmaceuticals Reference Code 292181
Functional Area: General Management & Business Consulting Location: United States : New Jersey : Residence Based || United States : New York : Residence Based || United States : Residence Based : Residence Based
Employment Type: Regular Position Grade: VS 1.3
Contact Us
AddressTelephoneE-Mail
Creve Coeur, MO +1 888-473-1001, option #5 hrop_usa@bayer.com
63167