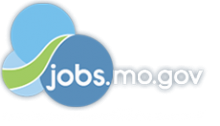 Job Information
Patriot Group International, Inc

Construction Surveillance Technician

in

St. Louis

,

Missouri
PGI is looking for both part-time and full-time Construction Surveillance Technician (CST) to observe non-cleared construction workers for any intrusion of clandestine into a federal government construction project in St. Louis, MO.
Job Description:
Actively monitor and escort non-cleared construction workers in secure construction areas.

Prevent the introduction of clandestine technical equipment.

Deny introduction of prohibited materials such as explosives, weapons, electronic devices, or other items as specified by the Accrediting Official (AO) or designee.

Conduct random inspections of all site areas and bags to ensure no prohibited materials have been brought on to the site.

Keep daily logs, photos, and write incident reports as needed.

Report all anomalies and incidents of counterintelligence nature.

Various other duties as needed.
Qualifications:
Must be a U.S. Citizen.

Must possess an active U.S. Government Secret (S) clearance and able to attain a TS/SCI with CI polygraph.

Must have at least three (3) years of experience in construction security surveillance, technical surveillance countermeasures, industrial or govt. security involving counterintelligence.

Must be able to work a consistent full time or part time schedule.

Must have reliable transportation to and from the worksite.
Additional Requirements:
Able to stand for 8 hours (with breaks).

Able to work outdoors in summer heat and winter cold.

Able to bend forward at the waist and knees.

Able to walk up to one half mile across uneven surfaces of a construction site.

Able to climb ladders and stairs on a regular basis.

Able to lift up to 20 pounds.

Able to visually inspect site personnel for appropriate credentials.
Hours of Operation: Must be able to work weekdays and most weekends.