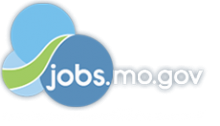 Job Information
Keurig Dr Pepper

Associate Microbiologist

in

St. Louis

,

Missouri
Job Overview
Associate Microbiologist
This position provides analytical lab support for the development of new or improved KDP beverages and beverage concentrate products. This employee will work in the laboratory at least 75% of the time to assure that key KDP lab projects (challenge studies, shelf-life studies, methods validation, process run time verification studies), lab equipment upgrades, and lab quality systems and database management projects are delivered on schedule and with the expected level of quality and accuracy. The Associate Microbiologist also carries out testing and a variety of special projects in support of the KDP beverage and concentrate manufacturing Supply chain. Work is reviewed for accuracy, completeness and soundness of technical judgment.
Position Responsibilities
Accountable for daily microbiology lab support in the St. Louis, Missouri KDP Corporate microbiology lab.

Responsible for efficiently generating accurate data and insights in support of programs that assure product conformance to KDP specifications, food safety compliance with good manufacturing practices, and which adhere to relevant regulatory requirements.

Helps design, execute and interpret microbial challenge studies to validate the robustness of new or improved beverage formulations.

Provide technical support to the assist in the identification and long-term storage of bacterial and fungal cultures,

Maintain a high standard of safety, teamwork, and product quality.

Support Micro lab-based projects that are designed to drive improvements in lab efficiency, accuracy, automation, and new lab technologies.
#CB
#IND1
Requirements
Requirements:
Bachelor's Degree in Microbiology, Food Science, or Biology preferred

At least 2 years of work experience in a laboratory setting with a Food Testing lab and/or a CPG beverage or food company

Demonstrated working knowledge of Good Laboratory Practices and ability to perform laboratory tests in a safe, accurate, and efficient manner.

Able to work harmoniously with a diverse group of scientists and QA professionals in a fast-paced corporate lab setting, with projects and priorities that change year over year.

Experience with carrying out microbial challenge studies and/or culture identification methods is a plus

Demonstrated ability to identify, define and analyze problems and potential sources of lab errors, to find root causes and to identify possible solutions.

Demonstrated working experience collecting relevant lab data to help identify trends and patterns

Working knowledge and skills using Microsoft Office

Flexibility to travel (up to 10%) and work on site at production facilities is required based on business needs.

May be required to sit or stand for long periods of time while performing duties
Company Overview & EEO Statement
Keurig Dr Pepper (KDP) is a leading coffee and beverage company in North America with dual headquarters in Burlington, MA and Plano, TX, with annual revenue in excess of $11 billion. KDP holds leadership positions in soft drinks, specialty coffee and tea, water, juice and juice drinks and mixers, and markets the #1 single serve coffee brewing system in the U.S. The Company maintains an unrivaled distribution system that enables its portfolio of more than 125 owned, licensed and partner brands to be available nearly everywhere people shop and consume beverages. With a wide range of hot and cold beverages that meet virtually any consumer need, KDP key brands include Keurig®, Dr Pepper®, Green Mountain Coffee Roasters®, Canada Dry®, Snapple®, Bai®, Mott's® and The Original Donut Shop®. The Company employs more than 25,000 employees and operates more than 120 offices, manufacturing plants, warehouses and distribution centers across North America.
Benefits built for you: Our people are the heart of our business, which is why we offer robust benefits to support your health and wellness as well as your personal and financial well-being. We also provide employee programs designed to enhance your professional growth and development while ensuring you feel valued, inspired and appreciated at work.
Keurig Dr Pepper Inc. is an equal opportunity employer and affirmatively seeks diversity in its workforce. Keurig Dr Pepper Inc. recruits qualified applicants and advances in employment its employees without regard to race, color, religion, gender, sex, sexual orientation, gender identity, gender expression, age, disability, genetic information, ethnic or national origin, marital status, veteran status, or any other status protected by law. EOE Minorities/Females/Protected Veterans/Disabled
Candidates must be able to pass a background check and drug test, as applicable for the role.
Job Locations US-MO-St. Louis
Job ID 2020-24951
Function Supply Chain
Shift 1st