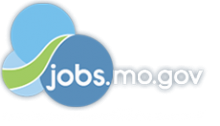 Job Information
Mallinckrodt Pharmaceuticals

Associate Director, Formulations

in

St. Louis

,

Missouri
Job Title
Associate Director, Formulations
Requisition
JR000011141 Associate Director, Formulations (Open)
Location
Webster Groves (Pharma) - USA038
Additional Locations
St. Louis, MO
Job Description
Summary
Mallinckrodt Pharmaceuticals is seeking a highly motivated and experienced Associate Director in generic dosage product development. The successful candidate for the position will lead and oversee planning and execution of formulation development and tech transfer for scale up, registration and validation activities at both internal and external manufacturing sites. This position will be a technical mentor for junior formulation scientists to guide the successful generic dosage products. The candidate will serve as a key driver to identify, analyze, suggest and own improvement actions to build a high performance organization. This position may require some travel to assist in tech transfer and manufacturing-related activities across the GMP manufacturing sites.
Essential Functions
Leads and oversees the formulation development and tech transfer of generic oral dosage products.

Manages formulation and tech transfer-related activities including detailed planning of the formulation and process development, scale-up activities, registration batch manufacturing and pre- and validation support at a commercial manufacturing site.

Responsible for working with lead scientists to establish sound development strategies and modifying strategies as projects advance or technical challenges are encountered.

Works in close collaboration with other functional teams including Analytical, Project Management, Clinical, Quality, Regulatory, Legal and Commercials.

Actively communicates, collaborates with and contributes to other functional areas to solve problems and achieve goals.

Authors and reviews formulation related sections for regulatory filings, development reports and other development related documents.

Provides troubleshooting at scale-up/commercial level.

Manages multiple projects; manages project timelines and deliverables.

Manages, coaches, mentors, and advises other formulations scientists in order to meet project goals and timelines.

Other duties as assigned with or without accommodation.

Ensures work practices and procedures are safe. In addition, ensures compliance with corporate and departmental safety requirements and safety training.
Minimum Requirements
Education / Experience / Skills:
PhD in pharmaceutical sciences or related science field with minimum of 8 years of experience in pharmaceutical formulation development, working on generic immediate and extended release oral dosage products, or;

MS degree with minimum of 10 years of related experience, or;

BS with minimum of 14 years of related experience required.

Minimum of 3 years of experience in managing a formulations development team.

Extensive knowledge of manufacturing process-related equipment for oral dosage products.

In-depth, hands-on experience in formulation for oral solid and liquid pharmaceutical dosage forms and various delivery system required.

Hands-on experience supervising, leading and training scientist and other laboratory personnel required.

Advanced working knowledge of pharmaceutics, pharmaceutical sciences, and clinical pharmacokinetics required.

Demonstrated knowledge, experience, and track record in pharmaceutical manufacturing process in the oral dosage area.

Working knowledge of evaluating patents and literature prior arts.

Working knowledge of FDA and ICH guidelines to comfortably lead multiple projects from concept through validation and launch.

General knowledge of pharmaceutical analytical techniques.

Mastery of pharmaceutical concepts, and application of those concepts and techniques to effectively resolve technical issues.

Extensive experience in technical writing, including not limited to protocols, summary reports, product development reports and CMC-related documents for regulatory filings.

Excellent verbal and written communication skills.
Competencies:
Excellent communication and interpersonal skills to collaborate with others including both internal teams and external collaborators.

Formulation development team management experience required.
Organizational Relationship/Scope:
This position reports to the Sr. Director Formulations and has direct reports.

Partners closely with marketing, clinical, regulatory affairs, legal, project managers, and manufacturing.
Working Conditions:
Typical laboratory environment.

Ability to work in the lab.

Ability to travel 10 – 20%.

Must pass a security clearance.
Disclaimer:
The above statements are intended to describe the general nature and level of work being performed by employees assigned to this classification. They are not intended to be construed as an exhaustive list of all responsibilities, duties and skills required of employees assigned to this position.
Mallinckrodt is a global specialty p harmaceutical business that develops, manufactures, markets and distributes specialty pharmaceutical products. Areas of focus include therapeutic drugs for autoimmune and rare disease specialty areas like neurology, rheumatology, nephrology, ophthalmology and pulmonology; immunotherapy and neonatal respiratory critical care therapies; and analgesics and central nervous system drugs. The company's core strengths include the acquisition and management of highly regulated raw materials; deep regulatory expertise; and specialized chemistry, formulation and manufacturing capabilities. The company's Specialty Brands segment includes branded medicines; its Specialty Generics segment includes specialty generic drugs, active pharmaceutical ingredients and external manufacturing.
To learn more about Mallinckrodt, visit www.mallinckrodt.com.
Mallinckrodt Pharmaceuticals ("the Company") maintains a continuing policy of non-discrimination in employment. The Company is an equal opportunity employer and complies with all applicable laws prohibiting discrimination based upon age, ancestry, color, religious creed (including religious dress and grooming practices), disability (mental and physical), marital status, medical condition, genetic information, military and veteran status, national origin (including language use restrictions), political activities or affiliation, race, sex (including pregnancy, child birth, breastfeeding and medical conditions related to pregnancy, child birth or breastfeeding), gender, gender identity and gender expression, sexual orientation, as well as any other category protected by law. Furthermore, it is our policy to provide equal opportunity to individuals with disabilities and protected veterans in all phases of the employment process and in compliance with applicable federal, state, and local laws and regulations on every location in which the company has facilities. This policy of non-discrimination shall include, but not be limited to, the following employment decisions and practices: recruiting, hiring; promotions; demotions or transfers; layoffs; recalls; terminations; rates of pay or other forms of compensation; selection for training, including apprenticeship; and recruitment or recruitment advertising.
Mallinckrodt Pharmaceuticals is required to report certain payments or transfers of value (such as expense reimbursement, meals, transportation) made to U.S.-licensed healthcare professionals in compliance with the federal Physician Payment Sunshine Act (i.e. Open Payments) and certain state laws.