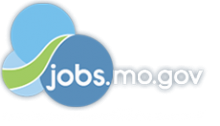 Job Information
Bayer

Analytical R&D Specialist I

in

St. Louis

,

Missouri
Analytical Chemist R&D Specialist I
YOUR TASKS AND RESPONSIBILITIES
The primary responsibilities of this role, Analytical R&D Specialist I, are to:
Demonstrate technical proficiency of chemistry, biochemistry, and/or biology/microbiology and broad understanding of instrumentation and scientific principles;

Perform laboratory-based studies to determine composition, physical and chemical properties for agrochemical formulations and products;

Achieve commitment to safety and adherence to safety protocols and best practices;

Contribute to solving problems of routine to moderate scope;

Assist in experimental design to optimize workflows;

Validate methods using multiple data sources;

Be capable of understanding technical literature for problem solving;

Participate in moderate to extensive problem solving which requires original thought;

Demonstrate good judgment when identifying process improvements;

Assist in experimental design, troubleshooting instrumentation and/or processes;

Adhere to established protocols and techniques;

Solve problems with others using multiple data sources;

Prioritize work and can provide training to contingent workforce;

Maintain detailed record keeping and documentation;

Assist in report writing;

Perform a variety of functional processes with accuracy;

Demonstrate knowledge of specialized laboratory and scientific techniques;

Work independently with minimal supervision;

Thrive on meeting challenges, insist on high quality deliverables, demonstrate effective problem-solving skills and have initiative in some categories of accomplishments, either individually or as part of a group;

Show initiative in keeping abreast of literature in field of interest.
WHO YOU ARE
Your success will be driven by your demonstration of our LIFE values. More specifically related to this position, Bayer seeks an incumbent who possesses the following:
Required Qualifications:
Non-degreed with at least eight years of relevant experience or Bachelor of Science with minimal experience in academia or industry.
Preferred Qualifications:
Bachelor of Science in Chemistry, Biochemistry, Biology/Microbiology or related fields;

Experience with analytical chemistry, liquid chromatography (LC), gas chromatography (GC) and related techniques

Excellent organizational, interpersonal and communication skills to work as part of a team and across functions in a dynamic work environment;

Demonstrated ability to deliver results on established timelines;

Proficiency with database and Microsoft Office applications.
Bayer is an Equal Opportunity Employer/Disabled/Veterans
Bayer is committed to providing access and reasonable accommodations in its application process for individuals with disabilities and encourages applicants with disabilities to request any needed accommodation(s) using the contact information below.
If you meet the requirements of this unique opportunity, and you have the "Passion to Innovate" and the "Power to Change", we encourage you to apply now. Job postings will remain open for a minimum of ten business days and are subject to immediate closure thereafter without additional notice.
Division: Crop Science Reference Code 278941
Functional Area: Chemical R&D Location: United States : Missouri : Chesterfield || United States : Missouri : Creve Coeur || United States : Missouri : St. Louis
Employment Type: Regular Position Grade: M04
Contact Us
AddressTelephoneE-Mail
Creve Coeur, MO +1 888-473-1001, option #5 hrop_usa@bayer.com
63167