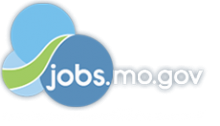 Job Information
Ensign-Bickford Aerospace and Defense

Product Development Scientist II (Customer Engagement)

in

St. Charles

,

Missouri
Join Ensign-Bickford Industries, Inc. (EBI) and you'll be part of a team that leads science, innovation, and technology on different industry fronts. Working here will provide you with an exciting and motivating career full of development and growth opportunities throughout our businesses. We are a global company that prides itself on having passionate, diverse and dedicated employees who work together to achieve uncommon results.
This opportunity is located within our AFB International business, the global science and technology leader in pet food palatability. We develop and produce a full range of liquid and dry palatability enhancers using high-quality ingredients proven to optimize companion animal response and consumption. to learn more.
Job Description
Summary The associate will be responsible for providing technical expertise, and interfacing with internal and external cross-functional teams for customer specific projects. The associate will execute product development in the lab as well as data analysis. The associate will be process driven and possess excellent communication and inter-personal skills.
Essential Duties and Responsibilities including but not limited to:
Provide scientific and technical expertise to customer specific opportunities by integrating relevant past experience and new development within the research & development department

Responsible for new product and line extensions for assigned customer accounts

Manage, develop and execute customer specific technical projects for cat and dog palatability

Build and develop relationships with technical personnel at customers

Engage, educate, collaborate with internal partners to problem solve issues through process-driven approach

Support project execution through scale-up of products and processes in benchtop, pilot plant and plant as necessary

Understand and utilize food product manufacturing equipment at bench and pilot plant scale to conduct research as required for projects

Liaison cross-functionally with both regional and global Sales, Marketing, Engineering, Supply Chain, Quality and internal R&D teams with the objective of addressing customer needs

Effectively communicate project progress through phone calls, written report and in-person presentations both within and outside the organization

Share knowledge and mentor junior technical associates within R&D team
Supervisory Responsibilities
This position has no supervisory responsibilities.
Qualifications
Required:

Bachelor's Degree in food science, animal science, flavor chemistry, food engineering or other similar field

5 years of demonstrable experience with product development, food ingredients, technical service, product concepts or new technology in human or pet food industry

Proficient skill level in MS Office Applications such as Word, Excel, and PowerPoint

Desired:

Master's Degree in food science, animal science, flavor chemistry, food engineering or other similar field

3 years of related experience in human or pet food industry
Knowledge, Skills & Abilities
To perform this job successfully, an individual should have the following knowledge, skills and abilities:
Knowledge of food science, food technology and/or similar major for R&D

Ability to execute trials at lab and pilot plant scale using equipment's including but not limited to retort, meat grinders, spray dryer, canning equipment, extruder, reactors and mixers

Ability to thrive in a fast paced, dynamic working environment and on multiple projects according to project deadlines.

Excellent interpersonal communication skills to interact effectively with technical experts, higher management, customers and suppliers as required.

Knowledge of safety practices applicable to food research laboratory environments and ability to follow designated safety procedures.

Knowledge of properties and applications of ingredients and materials involved in research

Ability to maintain accurate records (also electronically when applicable) relating to projects as they are planned performed and completed.

Ability to define problems, collect data, establish facts and draw valid conclusions.

Ability to effectively present information to team members, top management, public groups, etc.

Proficient skill level in MS Office Applications such as Word, Excel, Power point and ability to learn and utilize software that is necessary for the role (LIMS, IFS, Vivaldi, Sharepoint, Concur etc)

Ability to travel upto 25% domestically and Internationally
Work Environment
The work environment characteristics described here are representative of those an employee encounters while performing the essential functions of this job. Reasonable accommodations may be made to enable individuals with disabilities to perform the essential functions. While performing the duties of this job, the employee is occasionally exposed to moving mechanical parts. The noise level in the work environment is usually noisy.
Ensign-Bickford Industries, Inc. is a diversified company with businesses in a myriad of industries including Aerospace & Defense, Space Robotics, Life Sciences, and Pet Food Flavorings, with our headquarters located in Denver, CO. We have been called "The industry leader"​, "The people to follow"​, "The safety, quality and reliability experts"​. Our technologies allow us to be first to market with next-generation products for all of our focus markets. Our businesses include:
AFB International (http://www.ensign-bickfordind.com/subsidiaries/afb-international/)
Ensign-Bickford Aerospace & Defense Company
EnviroLogix Inc. (http://www.ensign-bickfordind.com/subsidiaries/envirologix-inc/)
Honeybee Robotics, Ltd.
Each of our companies, as varied as they are, have a great deal in common. Each is a leader in its field. Each ​ shares a dedication to innovation, continuous improvement, a commitment to research and technological expertise and an unmatched level of services and support. The simple truth is: When you are a part of our team, you stand head and shoulders above the rest.
Ensign-Bickford Industries, Inc. is an Equal Opportunity Employer (EOE). Qualified applicants are considered for employment without regard to race, religion, color, sex, age, disability, sexual orientation, genetic information, national origin, or veteran status.