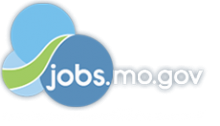 Job Information
Ensign-Bickford Aerospace and Defense

Principal Scientist

in

St. Charles

,

Missouri
Join Ensign-Bickford Industries, Inc. (EBI) and you'll be part of a team that leads science, innovation, and technology on different industry fronts. Working here will provide you with an exciting and motivating career full of development and growth opportunities throughout our businesses. We are a global company that prides itself on having passionate, diverse and dedicated employees who work together to achieve uncommon results.
This opportunity is located within our AFB International business, the global science and technology leader in pet food palatability. We develop and produce a full range of liquid and dry palatability enhancers using high-quality ingredients proven to optimize companion animal response and consumption. to learn more.
Job Description
The successful candidate will lead and develop new products, concepts, and technology platforms, working closely with the the Research and Development Team as an expert technical individual contributor. Leads, plans and organizes trials, experiments and renovations. Works closely with department managers to maintain alignment on overall department goals and customer needs. Specializes in scaling up bench formulations to pilot and manufacturing facilities, collaborating with engineering and operations personnel across the organization. Supports establishment, commissioning, and expansion of R&D facilities and capabilities globally. Represents the organization via excellent written and oral formal and informal communication.
Essential Duties and Responsibilities include the following. Other duties may be assigned.
Responsible for initiating concepts and developing new products, line extensions, and technology platforms.

Serves as a Subject Matter Expert to the organization on multiple pet food science and technology subjects.

Leads multiple development projects using prior knowledge, literature research, appropriate experimental design, scientific techniques and data driven decisions to execute from concept to validation of a final product.

Expert in scaling up bench formulas, leveraging various food-grade pilot and manufacturing process equipment (liquids, solids, particulates, mixing, extrusion, canning/retort, etc.). Mentors, develops new capabilities, and supports the establishment of global facilities in this area.

Develops and delivers engaging technical presentations to diverse audiences, including internal and external customers, colleagues, field experts, and general public.

Initiates expert-level technical writing efforts, such as abstracts, scientific journal articles, and industry reference materials.

Keeps up to date on new developments in the relevant knowledge areas such as human and pet food industry landscape and trends, new raw materials, packaging, and innovative technologies.

Proactively partners with Regulatory counterparts to drive compliant innovative solutions, understanding and articulating regional differences and implications thereof.

Ability to thrive in a fast paced, dynamic working environment.

Knowledge of flavor/recipe design and ability to communicate technical know-how to on-site R&D personnel, quality, operations & external customers as needed.

Works closely with manufacturing on integrating and adapting R&D formulas to full production quantities upon commercialization.

Reports and evaluate results from experimental trials. Maintains accurate files of all R&D work completed. Maintain all project files and Lab Notebooks as required

Must be able to work with MS office, LIMS systems.

Design experiments using DOE Stat Pro, Stat Ease to create formulas and recipes for testing.
Supervisory Responsibilities
This position has no supervisory responsibilities.
Qualifications
Required:

Bachelor or Master of Science Degree in Food Science/Technology, Food Engineering, Chemical Engineering

10-15 years of industry experience, emphasis on Product and Process development.

Expertise in multiple areas of Food Manufacturing Process scaleability/scale-up.

Desired:

Ph.D. in Food Science/Technology, Food Engineering, Chemical Engineering, or related field of study.

15+ years of experience in new product development in the food industry.

Experience and expertise in one or more of the following: canning/retort, extrusion, spray drying, agglomeration technologies, equipment, and manufacturing process.

Knowledge and experience in regulatory compliance, especially regarding food/pet food products (domestic and international).

Knowledge and experience in food safety and GMP, especially regarding food/pet food products (domestic and international).

Experience working in a food manufacturing plant environment.
To perform this job successfully, an individual must be able to perform each essential duty satisfactorily. The requirements listed below are representative of the knowledge, skill, and/or ability required. Reasonable accommodations may be made to enable individuals with disabilities to perform the essential functions.
Knowledge, Skills & Abilities
Knowledge of safety practices applicable to food research laboratory environments and ability to follow designated safety procedures.

Ability to maintain accurate records relating to jobs as they are planned performed and completed. Skill to use electronic means for recording data.

Knowledge of properties and applications of ingredients and materials involved in formulation and the skill to safely handle them.

Excellent interpersonal communication skills to interact effectively with peers, co-workers, scientists, researchers, supervisors, customers and vendors as required.

Superior technical writing capabilities for initiating materials such as intellectual property documents, scientific abstracts, posters, and journal articles, industry reference materials, and customer communications.

Ability to define problems, collect data, establish facts, and draw valid conclusions. Ability to interpret an extensive variety of technical instructions in mathematical or diagram form and deal with several abstract and concrete variables.

Ability to read, analyze, and interpret common scientific and technical journals. Ability to effectively present information to team members, top management, public groups, etc.

Proficient skill level in MS Office Applications such as Word and Excel.

Knowledge of algebraic, calculus, and statistics mathematical concepts, theory, and application.

Knowledge of food product manufacturing equipment including but not limited to meat grinders, canning equipment, extrusion machines, spray drying, and dry blending and high temperature/pressure process equipment is highly desired.

Ensign-Bickford Industries, Inc. is a diversified company with businesses in a myriad of industries including Aerospace & Defense, Space Robotics, Life Sciences, and Pet Food Flavorings, with our headquarters located in Denver, CO. We have been called "The industry leader"​, "The people to follow"​, "The safety, quality and reliability experts"​. Our technologies allow us to be first to market with next-generation products for all of our focus markets. Our businesses include:

AFB International (http://www.ensign-bickfordind.com/subsidiaries/afb-international/)

Ensign-Bickford Aerospace & Defense Company

EnviroLogix Inc. (http://www.ensign-bickfordind.com/subsidiaries/envirologix-inc/)

Honeybee Robotics, Ltd.

Each of our companies, as varied as they are, have a great deal in common. Each is a leader in its field. Each ​ shares a dedication to innovation, continuous improvement, a commitment to research and technological expertise and an unmatched level of services and support. The simple truth is: When you are a part of our team, you stand head and shoulders above the rest.
Ensign-Bickford Industries, Inc. is an Equal Opportunity Employer (EOE). Qualified applicants are considered for employment without regard to race, religion, color, sex, age, disability, sexual orientation, genetic information, national origin, or veteran status.