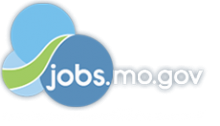 Eurofins Lancaster Laboratories

Lab Assistant

in

St Charles

,

Missouri
Eurofins Bioanalytical Services is a powerhouse large molecule biotherapeutic-focused, bioanalytical contract research organization that, since its formation in 2003, has actively supported the evolving needs of companies that develop biotherapeutics.
Employed as a Laboratory Assistant, under direct supervision, this position is primarily responsible for performing manual laboratory tasks and general office duties to assist laboratory personnel, supervisors, and managers. This position will require some independent judgment and decisions. The Lab Assistant may be cross trained to assist in other laboratory functions, such as reagent qualifications.
Eurofins Bioanalytical Services is searching for a Laboratory Assistant in St. Charles, MO.
Lab Assistant I responsibilities include, but are not limited to, the following * :*
###
Responsible for daily equipment start-up and calibrations on specified equipment
###
Performs monthly equipment qualifications
###
Maintains laboratory associated paperwork
###
Cleans laboratory glassware
###
Stocks laboratory supplies
###
Disposes all laboratory waste (glass, bio-hazard, recycling, and satellite collection waste, etc.)
###
Assists in assay preparations (labeling test-tubes, preparing buffers, etc.)
###
Assists with data entry, preparing documents, and administrative duties, as needed
###
Applies use of IT systems (AX, Watson LIMs, Star LIMS etc.) as required
###
Conducts all activities in a safe and efficient manner
###
Performs other duties as assigned
###
Understands and follows all written procedures that apply to the function of the position
###
Understands and follows all procedures and processes required for work performed under Regulatory Compliance (i.e. GxP, FDA/GLP and GCP, OECD, CLIA, etc.)
###
Demonstrates and promotes the company vision
###
Regular attendance and punctuality
###
Applies GMP/GLP in all areas of responsibility, as appropriate
###
Owns the accountability and responsibility of delivering to client needs and timeliness
###
Provides cross-functional support to other departments as required
###
Adjusts work hours as needed to meet client deadlines
###
Adheres to site Environmental, Health, and Safety (EHS) requirements
The ideal candidate would possess * :*
###
Strong computer, scientific, and organizational skills
###
Excellent communication (oral and written) and attention to detail
###
Ability to work independently and as part of a team, self-motivation, adaptability, and a positive attitude
###
Ability to learn new techniques, perform multiple tasks simultaneously, keep accurate records, follow instructions, and comply with company policies
Basic Minimum Qualifications * :*
###
High School Diploma or Equivalent
###
Authorization to work in the United States indefinitely without restriction or sponsorship
Position is full-time, Monday-Friday, 8 a.m.-5 p.m., with overtime as needed. Candidates currently living within a commutable distance of St. Charles, Missouri are encouraged to apply.
As a Eurofins employee, you will become part of a company that has received national recognition as a great place to work. We offer excellent full-time benefits including comprehensive medical coverage, life and disability insurance, 401(k) with company match, paid holidays and vacation, personal days, and dental and vision options.
To learn more about Eurofins, please explore our website www.eurofinsus.com.
Eurofins is a M/F, Disabled, and Veteran Equal Employment Opportunity and Affirmative Action employer.
Organization: Eurofins Pharma Bioanalytical Services US, Inc.
Location: MO, St Charles
Job Code: 11962