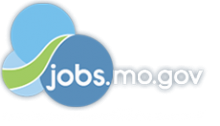 Eurofins Lancaster Laboratories

Associate Scientist II

in

St Charles

,

Missouri
Eurofins Panlabs is searching for an Associate Scientist II in St. Charles MO.
The Associate Scientist II will support the Discovery Services and Products Team in contract research services. This role requires knowledge of scientific principles and experience in a general lab setting.
Associate Scientist II responsibilities include, but are not limited to, the following * :*
###
Performs work in a laboratory setting, meeting the physical job requirements of a lab role
###
Prepares and manages inventory of buffers, reagents, media, semi-finished and finished goods
###
Maintains cell culture in a BSL2 laboratory, and adheres to cleanroom guidelines and aseptic technique, according to protocol
###
Conducts production assays in ADMET, Ion Channel, Immunosignaling, OncoPanel™ Services, BioMAP®, and manufacturing, lot release assays and inventory management for Cell Products
###
Runs high throughput ELISA and other microwell plate based assays
###
Runs and performs routine maintenance of automation systems
###
Provides solutions to more complex problems, identifies and initiates process improvements
###
Performs data and report QC review within the department
###
Takes ownership of small laboratory or research and development projects with minimal supervision

Demonstrates proficiency with, care and maintenance of lab equipment and department assets
The ideal candidate would possess * :*
###
Experience in a contract research organization
###
Experience with automation/HTS applications and large-scale screening
###
Experience with automated liquid handling workstations
###
Programming experience is a plus
###
Strong computer, scientific, and organizational skills
###
Excellent communication (oral and written) and attention to detail
###
Ability to work independently and as part of a team, self-motivation, adaptability, and a positive attitude
###
Ability to learn new techniques, perform multiple tasks simultaneously, keep accurate records, follow instructions, and comply with company policies
Basic Minimum Qualifications * :*
###
B.A. or B.S. with 2 years of relevant experience or M.A. or M.S. with 1 year of relevant experience
###
Experience with ELISA or other microwell plate based assay execution
###
Authorization to work in the United States indefinitely without restriction or sponsorship
Position is full-time, Monday-Friday, 8 a.m.-5 p.m., with overtime as needed. Candidates currently living within a commutable distance of St. Charles MO are encouraged to apply.
As a Eurofins employee, you will become part of a company that has received national recognition as a great place to work. We offer excellent full-time benefits including comprehensive medical coverage, life and disability insurance, 401(k) with company match, paid holidays and vacation, personal days, and dental and vision options.
To learn more about Eurofins, please explore our website www.eurofinsus.com.
Eurofins is a M/F, Disabled, and Veteran Equal Employment Opportunity and Affirmative Action employer.
Organization: Eurofins Panlabs, Inc
Location: MO, St Charles
Job Code: 11099