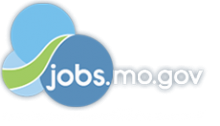 Job Information
Unilever

Waste Water Treatment Plant Operator

in

Sikeston

,

Missouri
Waste Water Treatment Plant Operator
Job ID: R-11900 Category: Supply Chain Location: Sikeston, MO Date posted: 05/19/2021
The WWTP operator position works independently to manage, operate and ensure timely effective coverage of the Waste Water system and provides assistance in other facility functions as needed.
Principal Accountabilities
Operate and maintain the function of the waste water treatment system.

Monitor and test system on daily basis, from test results adjust parameters, pumps, flows and chemicals.

Maintain/Calibrate process and testing equipment

Maintain accurate records

Perform LOTO on equipment.

Working at Height Personal Protective Equipment (PPE)

Painting, cleaning, & etc. of equipment & WWTP

Completes daily, weekly and monthly checklists on WWTP equipment.

Perform miscellaneous housekeeping and other duties as assigned.

Develop and follow established Automated Maintenance Management Systems (AMMS)

Develop, Coach, Train and follow established Preventative Maintenance (PM)

Follow all required safety procedures and work in a safe manner.

Must be open to flexible working hours which includes days, night, weekends and Holidays

Performs work as directed by Supervisor and /or designated team leader

Other duties as assigned
Working Environment
Work is performed primary at the WWTP, with some work throughout facility. Potential hazards include proximity of moving machinery, chemical exposure, noise, heights or heavy lifting. The position may require an individual to stand, stoop, move equipment, bend, reach, or lift for prolonged periods of time. Personal Protective Equipment (PPE) includes safety glasses, hearing protection, sanitary/anti-slip safety toe footwear, fall restraints, and other PPE as required.
Knowledge and Skill Requirements
High School Diploma

Pass required test for this position.

Operate a computer.

Relating to office software, Maintenance Part Inventory software, which controls and monitors mechanical equipment and utility systems.

Ability to work in both hot and cold conditions, on ladders and platforms, and lift to 50 pounds.

Ability to work effectively with minimal supervision.

Familiarity and/or ability to work with lubricants, solvents, brine solutions, and other chemicals with appropriate PPE.

Good mechanical skills
---
Unilever is an organization committed to diversity and inclusion to drive our business results and create a better future every day for our diverse employees, global consumers, partners, and communities. We believe a diverse workforce allows us to match our growth ambitions and drive inclusion across the business. All qualified applicants will receive consideration for employment without regard to race, color, religion, sex, sexual orientation, gender identity, gender expression, age, status as a protected veteran, status as an individual with a disability, genetic information, or other applicable legally protected characteristics by federal, state, or local law. For more information, please see Equal Employment Opportunity Posters
EqualOpportunity/AffirmativeAction EmployerMinorities/Females/ProtectedVeterans/Persons with Disabilities
Employment is subject to verification of pre-screening tests, which may include drug screening, background check, credit check and DMV check.
If you are an individual with a disability in need of assistance at any time during our recruitment process, please contact us at NA.Accommodations@unilever.com .Please note: This email is reserved for individuals with disabilities in need of assistance and is not a means of inquiry about positions or application statuses.