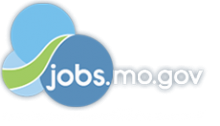 Job Information
Mississippi Lime Company

Process Engineer II

in

Sainte Genevieve

,

Missouri
Overview
Provides a greater depth of knowledge of existing technology, and benchmarking of different processes. Level II process engineers create a bridge of knowledge throughout all similar process technologies in the Lime business units across the organization driving improvement across multiple plants. A Process Engineer II will have primary responsibility for a particular technology discipline and be expected to advance and improve the company's application of that technology and leverage it for business improvement.
Requirements
Required BS in Engineering or related field with preference for advanced degree in Engineering

3-10 years of process and operations management experience working in multiple plants and with multiple processes.

Competencies: Functional & Technical Skills, Problem Solving, Process Management, Drive for Results, Customer Focus, Managing and Measuring Work, Directing Others

Essential Functions

Demonstrate Experience and ability in multiple process areas (Pyro-Process, Comminution, Classification, Hydration, and Precipitation)

Be able to plan, execute, and implement mass/energy balances on multiple processes

Be able to function on their own to maintain KPI's in the area of assignment

Conversion Rates -- FR, kw/ton, and Yields

Throughputs

Quality Targets/Customer Specifications

Work with Process Controls engineers to create, tune, and utilize deeper PLC tools to reduce variation in process

Leverage statistical tools to reduce variation in assigned areas

Leader of Quality Pillar team at the assigned Plant

Work with Quality Department to audit, improve, and maintain the process's measurement system

Perform Gage RnR testing on measurement systems in the plant

Lead, train, and qualify hourly employees on performing Quantitative Analysis of products

Act as the Quality interface between MLC Quality Dept and local Operations management

Mentorship and Leadership

Lead and Develop Process Coo p in the area of assignment

Evaluate if Process Coop should be pursued as a future Process Eng I candidate

Mentorship of Process Engineer I's

Flexibility and Influence

Possess the ability to move to other Process units to perform work

Installation of equipment in non-assigned plant

Influence area more than one area and drive process improvements there

Equip Operations in multiple sites to drive performance improvement

Technology and Project Management

Equipment Outages and Long-Range plans

Perform inspections on equipment while offline

Form refractory maintenance plan on pyro process, maintain records and process data analyzing heat balance strategy as it relates to refractoryWork with maintenance to maintain equipment to reduce process variation

Technology and Capital Projects

Manage small capital projects while maintaining all other duties.

Range $25,000 - $250,000

Do not sacrifice the process at the expense of project execution

Technology

Investigate and implement new technologies as they apply to our processes

Explore, experiment, and commission new equipment and technologies to improve and balance Quality, Throughput, and Cost

Training and Developing others

Actively engage in training operations, maintenance, quality, and process staff in technology.

Employees are expected to perform other responsibilities as needed.

Supervisory Responsibilities

Direct reports: Co-op as available

Subordinate supervisors: No

Americans with Disabilities Specifications

The physical demands described here are representative of those that must be met by an employee to successfully perform the Essential Functions of this job. Reasonable Accommodations may be available to enable individuals with disabilities to perform the Essential Functions. Contact Human Resources for accommodation requests.
Equal Opportunity Employer Minorities/Women/Protected Veterans/Disabled