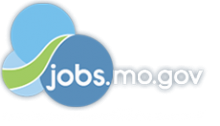 Job Information
Thermo Fisher Scientific

Supervisor, Biopharmaceutical Formulation

in

Saint Louis

,

Missouri
When you're part of the team at Thermo Fisher Scientific, you'll do important work, like helping customers in finding cures for cancer, protecting the environment or making sure our food is safe. Your work will have a real-world impact, and you'll be supported in achieving your career goals.
Location/Division Specific Information
Pharmaceutical Services Group/Biologics - St. Louis, MO
How will you make an impact?
The supervisor is accountable for the success and oversight of the manufacturing processes. Responsible of carrying out a variety of functions related to Upstream and Downstream Biopharmaceutical Manufacturing, such as the propagation of mammalian cell culture, conducting aseptic cell culture operations, execution of large scale production bioreactors (50L - 2000L), conducting large scale chromatography, viral inactivation, viral filtration, ultrafiltration and diafiltration, as well as aseptic filling of bulk drug substance.
What will you do?
Responsible for the line management of staff and overall execution of production protocols, scheduling activities, troubleshooting process anomalies, serving as a process SME.

Participate in implementation of new technologies and inspire innovation and appropriate change to drive for continuously improved systems.

Adhering to Quality Management Systems and completing associated documentation.

Additional duties include but are not limited to preparation of buffers, sampling, in-process testing, assembling, preparing, operating and cleaning of the equipment used in the downstream purification of biopharmaceuticals

Collaborate daily with cross-functional departments to meet operational needs.
How will you get here?
Education
Bachelor's degree required with a major in Biology, Biochemistry, Chemistry, Chemical Engineering, or related Science is preferable.
Experience
Three (3) to five (5) years of progressive experience within Biological or Pharmaceutical environment, preferred.
In addition to one (1) years of leadership/supervisory experience, strongly preferred.
Equivalency: Equivalent combinations of education, training, and relevant work experience may be considered.
Knowledge, Skills, Abilities
Understanding 'why' and not just the 'how' of processes and practices

Knowledge in GMP's and FDA regulations, required

Knowledge of cGMP practices required

Knowledge of deviation investigations preferred

Knowledge of chromatography, cell culture, and aseptic techniques strongly preferred

Strong Mathematic, Mechanical Skills/ Analytical Skills/Method Automation

Strong project management skills

Strong decision making skills.

The ability to handle multiple ongoing activities and ability to prioritize tasks

Outstanding attention to detail and organizational skills. Self-starter, mature, independent and dependable

Demonstrate ability to manage and lead professional staff in order to achieve goals and evaluate/resolve complex technical problems. Ability to motivate, energize and retain key staff by direct interactions with supervisors and staff. Lead by example; set the example for others to follow.

Ability to work in a fast paced environment under pressure; able to multi-task and results-oriented.

Highly effective verbal and technical writing/communication skills.

Strong computer/ software skills (i.e. Outlook, Excel, Word, PowerPoint)
At Thermo Fisher Scientific, each one of our 75,000 extraordinary minds has a unique story to tell. Join us and contribute to our singular mission-enabling our customers to make the world healthier, cleaner and safer.
Thermo Fisher Scientific is an Equal Opportunity Employer. All qualified applicants will receive consideration for employment without regard to race, creed, religion, color, national or ethnic origin, citizenship, sex, sexual orientation, gender identity and expression, genetic information, veteran status, age or disability status.