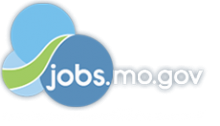 Job Information
Patheon

Sr. Scientist, Manufacturing Technical Support (MTS)

in

Saint Louis

,

Missouri
Job Descriptions:
This position is responsible for being the primary technical support person for manufacturing processes, investigations of the most challenging technical level, and plays a central role in resolving key process developments. This individual may on occassion also lead the team of several junior process scientists to complete similar work across all late phase and commercial processes at the facility.
This person has developed a core competency in technically supporting mammalian manufacturing processes from the GMP scale production during late phase clinical runs through PPQ campaigns, and commercial campaigns, as well as conducting technical investigations for manufacturing processes and providing technical advisement to technology transfer teams.
To qualify for the job role, this individual will be expert in at least six of the aspects itemized in the detailed job description.
Key Acountabilities and Duties
Perform all functions associated with process support, e.g. develop process technical understanding, perform gap analysis/FMEA, generate process models, author changes to the review Process Descriptions and Batch Records.

Authors and performs the technical review of deviations, change controls, perform process monitor (manufacturing data summary and analysis, data presentation:, author campaign summary reports, perform activities for lot release (assess deviations and process changes). Actively drives improvements for MTS practices and procedures.

May provide guidance on process transfer and support activities to junior members of the team.

Assess major and critical deviations including those that impact product quality as well as an post lot release deviations should one occur that may impact multiple products.

Identifies potential root causes using a systemic approach. Expertise in use/application of variety of problem solving tools e.g. Ishikawa, Kepner-Tregoe (KT), five-whys, etc. Resolves complex problems and leads multidiscplinary teams in developing and implementing solutions.

Performs and is ale to understand and interpret all types of complex data analysis such as ANOVA, multivariate analysis, potentially multiple linear regression analysis, identify applications where appropriate.

Authors and reviews changes to process descriptions, definitive formulations, batch records, raw material listings, change controls independently and authors/reviews/modifies the corresponding templates. Able to identify and create new documents that would aid in process transfer or support activities. Identifies process changs and assesses change controls for impact process/equipment or procedural changes that can affect both process performance and productive quality. Supports documentation preparation for regulatory purposes.

Represents MTS on project teams and interfaces with customer technical and Quality representatives. Represent MTS on internal teams (e.g. Deviation and Run Daily Management System meetings).

Participates in Customer and Regulatory Audits. Regularly interacts with site and global leadership on matters concerning several functional areas and/or customers.
Required Experience:
Minimum Required Qualifications/Skills:
Extensive biotech industry experience in process scale up and commercial scale manufacturing operations. Disposable technology experience preferred.

Experience with large scale manufacturing support (mammalian preferred), current Good Manufacturing Practices, US / EU regulations. JP experience is a plus.

Advanced knowledge of cell biology, protein structure, scale up, chromatography, UF/DF, virus filtration and intermediate knowledge of statistical data analysis. In depth knowledge of large scale manufacturing and current Good Manufacturing Practices.

Educational and experiential requirements: Expected with a minimum of 10 years of experience; Master's Degree plus 8 years of experience will be considered.
Keyword: Sr. Scientist, MTS
From: Patheon