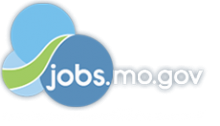 Job Information
SSM Health

Senior Safety Program Specialist

in

Saint Louis

,

Missouri
Divison:
Are you a SME in the area of OSHA standards and risk assessments? Do you enjoy working in a team environment? At SSM Health, we know the healing power of presence begins with compassionate employees like you. If you love people SSM Health is the place for you. Our mission and values put the patient first and place you in a position to improve each day.
PRIMARY RESPONSIBILITIES
Provides subject matter expertise to lead collaborative teams to achieve operational excellence in Fire and Life Safety, Hazardous Materials and Waste, Industrial Hygiene, and Radiation Safety. Ensures compliance with regulatory standards such as NFPA, OSHA, DNR, EPA, the Center for Medicare and Medicaid Services (CMS) and The Joint Commission as well as State regulatory agencies.

Interprets complex regulations and provides leadership and guidance to mitigate risks.

Coordinates activities of stakeholders within a region to achieve department goals. Provides technical support for all hospital and clinic locations as needed to resolve issues relating to regulatory compliance. Provides input to the leader on the department budgeting process and vendor service contracts as needed to achieve program results.

Suggests opportunities for improvement to leadership. Recommends and creates changes in policies, procedures, and regulatory programming.

Suggests improvements regarding the quantity and depth of staff training and auditing programs as needed to achieve compliance requirements and business goals.

Serves as an internal auditor of compliance. Works independently or with others to collect, organize, and report data. Enforces standardization as needed across a region to provide consistent reporting to senior leadership.

Attends and may lead rounds and committee meetings regarding the Environment of Care and Safety.

Coordinates or conducts internal surveys and investigations and attends external regulatory inspections and provides guidance to achieve optimal results.

Works outside normal business hours, which includes overnight and on weekends during planned events/exercises and business emergencies.

Works in a constant state of alertness and safe manner.

Performs other duties as assigned.
EDUCATION
Bachelor's degree in Environmental Safety, Industrial Hygiene, Public Health, or equivalent work experience in a related field
EXPERIENCE
PHYSICAL REQUIREMENTS
Frequent lifting/carrying and pushing/pulling objects weighing 0-25 lbs.

Frequent sitting, standing, walking, reaching and repetitive foot/leg and hand/arm movements.

Frequent use of vision and depth perception for distances near (20 inches or less) and far (20 feet or more) and to identify and distinguish colors.

Frequent use of hearing and speech to share information through oral communication. Ability to hear alarms, malfunctioning machinery, etc.

Frequent keyboard use/data entry.

Occasional bending, stooping, kneeling, squatting, twisting and gripping.

Occasional lifting/carrying and pushing/pulling objects weighing 25-50 lbs.

Rare climbing.
SSM Health is committed to equal employment opportunity based on race, color, religion, national origin, gender, sexual orientation, gender identity, pregnancy, age, physical or mental disability, veteran status, and all other statuses protected by law.