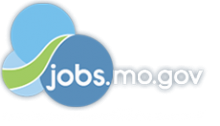 Job Information
SSM Health

RN Supervisor - Apheresis

in

Saint Louis

,

Missouri
Divison:
SSM Health - St. Louis University Hospital is looking for a Nursing Supervisor for the Apheresis Department in the Laboratory.
In this role, you will lead a team of nurses who perform many procedures such as cellular therapy collection to aid in bone marrow transplants, photopheresis light therapy treatment, red-and-white blood cell apheresis procedures, and a new cutting edge procedure called CAR-T.
Nursing experience in IV Therapy or Apheresis is highly recommended for this position.
*You must have a current RN licensure to be considered for this position.
PRIMARY RESPONSIBILITIES
Oversees day-to-day workflow by preparing staffing schedule and prioritizing work.

Supervises operations by ensuring staff compliance with policies and procedures.

Ensures compliance with QA/QC standards required by laboratory regulatory agencies.

Manages or works directly on projects of moderate scope.

Directs and advises personnel in test procedures.

Confers with scientists to conduct analyses, interpret test results, or develop nonstandard tests.

Recommends measures to improve testing procedures and use of equipment.

Analyzes and resolves or assists workers in solving work problems.

Maintains time and testing records.

May perform duties as a technician or scientist in the laboratory section for which responsible.

Maintains competencies and continuing education to keep informed of new developments in field.

Assists in the proficiency testing program in the lab.

Works in a constant state of alertness and safe manner.

Performs other duties as assigned.
EDUCATION
Associate's degree or equivalent years of experience and education
EXPERIENCE
Associate's degree: Five years' technical experience in a laboratory setting. Bachelor's degree or higher: Three years' technical experience in a laboratory setting.
PHYSICAL REQUIREMENTS
Frequent lifting/carrying and pushing/pulling objects weighing 0-25 lbs.

Frequent sitting, standing, walking, reaching and repetitive foot/leg and hand/arm movements.

Frequent use of vision and depth perception for distances near (20 inches or less) and far (20 feet or more) and to identify and distinguish colors.

Frequent use of hearing and speech to share information through oral communication. Ability to hear alarms, malfunctioning machinery, etc.

Frequent keyboard use/data entry.

Occasional bending, stooping, kneeling, squatting, twisting and gripping.

Occasional lifting/carrying and pushing/pulling objects weighing 25-50 lbs.

Rare climbing.
SSM Health is committed to equal employment opportunity based on race, color, religion, national origin, gender, sexual orientation, gender identity, pregnancy, age, physical or mental disability, veteran status, and all other statuses protected by law.