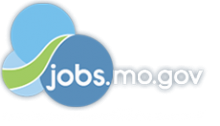 Job Information
The Boeing Company

Propulsion Engineer (Mid Level)

in

Saint Louis

,

Missouri
The Boeing Company is recruiting for a mid-career Propulsion Engineer to execute propulsion system statement of work on one of these exciting product design, development and integration projects in the areas of Fixed Wing Aircraft and/or Missile/Weapons Systems in St Louis or St Charles, MO. The Flight Engineering Capability supports the business in all aspects of the product life cycle with propulsion engineering design, analysis, testing, integration, demonstration and certification. This position will serve as a member of a technical team of engineers in the key areas of inlet integration, engine integration, or exhaust integration to perform synthesis and design analysis of propulsion systems and their components for various classes of vehicles.
Primary Responsibilities:
• Completely understands and applies job practices, techniques, standards, principles, theories, and concepts. Possesses general knowledge of other related disciplines. • Provides technical solutions to a wide range of difficult problems. Develops solutions that are imaginative, thorough, practicable, and consistent with organization objectives. • Independently determines and develops approaches to solutions. Receives general direction for work that is reviewed upon completion for adequacy in meeting objectives. • Contributes to the completion of specific programs and projects. • Interacts frequently with inter-organizational personnel and external customers. Represents the organization by providing solutions to difficult technical issues associated with specific projects. • Performs propulsion system design and analysis for flight vehicles to ensure that the vehicle meets requirements. • Key contributor to developing new and improving existing technologies, tools and processes to enhance technology readiness, improve propulsion system performance and reduce cycle time and cost. • Conducts, coordinates and/or develops test requirements to meet test objectives using established processes. • Assesses the impact of proposed regulations to determine the effect on cost, performance, producibility, maintainability and safety. • Supports certification and qualification processes of the propulsion systems of flight vehicles. • Assists in training others.
The Flight Engineering Capability is an exciting organizational element in Boeing Defense, Space & Security responsible for Flight Engineering work statements. Product areas within the Flight Capability in the St. Louis/St. Charles region include Fighter Aircraft, Unmanned Aircraft, and Missiles/Weapons Systems, and includes Flight disciplines in Aerodynamics, Propulsion and GN&C. The set of specialized capabilities and skills maintained by our teammates are the foundation of what defines the majority of our Boeing products; things that FLY! The St. Louis region is growing, and Flight Engineering is looking for motivated, talented engineers to join the Boeing team on the exciting programs located in this region. Selected candidates will work a wide range of programs that will require Propulsion design, analysis and testing to meet our customers requirements.
Boeing is the world's largest aerospace company and leading manufacturer of commercial airplanes and defense, space and security systems. We are engineers and technicians. Skilled scientists and thinkers. Bold innovators and dreamers. Join us, and you can build something better for yourself, for our customers and for the world.
This position requires an active Secret U.S. Security Clearance. (A U.S. Security Clearance that has been active in the past 24 months is considered active.)
Basic Qualifications (Required Skills/Experience):
* Bachelors Degree required
Experience using internal and external flow characteristics, as applied to inlets and nozzles, and engine operation, and the ability to perform assigned. propulsion system analysis tasks as applied to the design and analysis principles for flight vehicles. This includes industry and company standard practices.

Education and/or experience in air breathing propulsion system analysis.

Possess the ability to independently perform propulsion design tasks within a multidisciplinary team environment.

Experience planning, conducting, coordinating, and/or developing test requirements for wind tunnel, ground, or flight testing of performance characteristics of propulsion systems, their components, or supporting technologies

Experience with propulsion system sizing and performance principles, tools, and processes. Understands how propulsion, aerodynamic, or other factors impact vehicle performance and how they can be used to optimize performance. Understands the key elements of how the propulsion system and vehicle size are driven by performance and requirements.

Experience in the execution of the Propulsion engineering aspects of a project or program in the areas of total propulsion system performance, inlet performance & integration, nozzle performance & integration, and control system integration to bring the propulsion system to a technology readiness level to create and validate new designs and analysis processes

Experience with certification and/or qualification processes and procedures, including general knowledge of governing regulations and compliance requirements. Preferred Qualifications (Desired Skills/Experience):

Current active Secret U.S. Security Clearance

ABET is the preferred, although not required, accreditation standard Typical Education/Experience:

Degree and typical experience in engineering classification: Bachelor's and 5 or more years' experience, Master's degree with 3 or more years' experience or PhD degree with experience. Bachelor, Master or Doctorate of Science degree from an accredited course of study, in engineering, computer science, mathematics, physics or chemistry. ABET is the preferred, although not required, accreditation standard
Job Propulsion Engineer
Organization: BDS SEIT & System Capability
Title: Propulsion Engineer (Mid Level)
Location: Missouri-Saint Louis
Other Locations: United States-Missouri-Saint Charles
Requisition ID: 1800101581
Boeing is an Equal Opportunity Employer. Employment decisions are made without regard to race, color, religion, national origin, gender, sexual orientation, gender identity, age, physical or mental disability, genetic factors, military/veteran status or other characteristics protected by law.