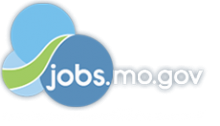 Job Information
SSM Health

Data Scientist Senior

in

Saint Louis

,

Missouri
Divison:
This position will report under the Corporate Responsibility/Compliance department.

Bachelor's degree in data analytics or business-related field with 10+ years of experience working with data management systems strongly preferred.

. Certification in Data Analytics (ACDA, etc.) and other healthcare or internal audit certifications strongly preferred.

Strong knowledge of and experience with reporting packages (Business Objects etc.), databases (SQL, etc.), and analysis tools (SAS, Proactive Detection, etc.) strongly preferred. Will be performing data mining and data analysis as it relates to the Compliance program.

10+ years in healthcare data analytics, healthcare internal audit or healthcare compliance strongly preferred. Candidates ideally have a strong understanding of health care operations, including reimbursement, as it pertains to local, regional and federal health care.
PRIMARY RESPONSIBILITIES
Mines appropriate data elements from the various clinical database systems. Interacts with programming interfaces to fetch data from externally published sources. Utilizes web scraping and mining tools to extract data from non-traditional Internet sources. Extracts data algorithmically from PDFs, formatted Excel workbooks, and other common document formats that are not traditionally machine-readable.

Parses, validates and scrubs data of widely differing formats. Ensures integrity of clinical data as it is transmitted from system to system and/or system to database, ensuring transactional accuracy, completeness and timeliness.

Integrates data from multiple sources and performs complex statistical data analysis in support of ad hoc and scheduled requests. Provides actionable insights.

Creates publication-quality graphical representations of data that are pleasing to the eye and easily interpreted.

Utilizes scripting languages to automate resource-consuming and repetitive tasks within the analysis workflow. Writes reusable code for speeding up the delivery of commonly-made requests related to fetching, summarizing, transforming and visualizing data.

Utilizes object-oriented or functional programming languages to create dependable, easy-to-use tools to help team members work with data more efficiently and increase team productivity.

Performs other duties as assigned.
EDUCATION
Bachelor's degree in business or health care, Associate's degree, or high school diploma or equivalent
EXPERIENCE
Ten years' experience with a Bachelor's degree; 14 years' experience with an Associate's degree; or 21 years' experience with a high school/equivalent
PHYSICAL REQUIREMENTS
Frequent lifting/carrying and pushing/pulling objects weighing 0-25 lbs.

Frequent sitting, standing, walking, reaching and repetitive foot/leg and hand/arm movements.

Frequent use of vision and depth perception for distances near (20 inches or less) and far (20 feet or more) and to identify and distinguish colors.

Frequent use of hearing and speech to share information through oral communication. Ability to hear alarms, malfunctioning machinery, etc.

Frequent keyboard use/data entry.

Occasional bending, stooping, kneeling, squatting, twisting and gripping.

Occasional lifting/carrying and pushing/pulling objects weighing 25-50 lbs.

Rare climbing.
SSM Health is committed to equal employment opportunity based on race, color, religion, national origin, gender, sexual orientation, gender identity, pregnancy, age, physical or mental disability, veteran status, and all other statuses protected by law.