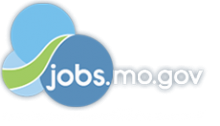 Job Information
Veterans Affairs, Veterans Health Administration

Chief Biomedical Engineer

in

Saint Louis

,

Missouri
Summary
Performs as a working supervisor in full charge of the Biomedical Engineering Section at the John Cochran Division of the VA St. Louis Health Care System. Maintains and implements the Medical Equipment Management Program that meets or exceeds current JOINT COMMISSION and NFPA requirements.
Responsibilities
Responsible for planning, organizing, reviewing, installing/implementing Medical Equipment capital assets. Responsible for creation and modification of all policies and procedures for medical equipment that meet or exceed Joint Commission, NFPA, FDA, SMDA or VA standards, including annual reviews, performance improvement, and implementation. Responsible for new equipment purchasing including planning, budgeting, prioritizing, evaluating, and implementing/installing new equipment. Applies advanced theories, principles, concepts and practices of Biomedical Engineering to keep abreast of changes in technology and utilize that information to meet operational needs. Manages the recall and safety alert program for medical devices. Instigates incidents to assure compliance with patient safety goals, SMDA and Joint Commission requirements. Investigates situations or phenomena which have or may affect or compromise efficacy of medical services. Acts as medical center liaison to outside agencies (manufacturers, FDA, etc.) concerning design, modification, application, operation, maintenance, reliability, performance and incidents. Directs quality assurance program for clinical equipment which includes incoming inspection and acceptance testing, performance and safety testing, calibration, and maintenance and repair programs. Develops and implements curriculum for staff that addresses the safe and effective use of medical equipment and technology on a continuing basis. Deploys and programmatic management of VISN wide systems. Coordinates the development of VISN level committees with VISN staff. Acts in a consulting role to other Biomedical Engineering Departments across the VISN to help other Biomed departments reach organizational goals. Coordinates and participates in VISN level discussions that involve coordinated purchases, upgrades, patches, and other issues regarding equipment. Coordinates installations of VISN wide medical systems. Providesing technical input on medical equipment. Has supervisory responsibility over the biomedical engineering department including performance standards, evaluations, recommendations for appointments, awards, advancements and when appropriated disciplinary actions of lower level engineers, BMET's and other staff. Has overall responsibility for the Medical Equipment Management Program and associated BMET program at this medical center, in compliance with management goals and facility objectives. Assesses and evaluates the needs of the BMET Program, such as technician training, test equipment, staffing and personnel matters, and makes recommendations to management for support. Responsible for the financial management of budget resources allocated to support quality assurance and maintenance activities necessary to assure the facilities medical equipment inventory is available for patient care. As Co-chair of the equipment committee the Biomedical Engineer is responsible for need analysis, budget analysis, prioritization and is a technical expert in equipment selection. Interacts with medical staff to prepare incident reports involving medical equipment to comply with the Safe Medical Devices Act. Participates in and helps organize investigations to gather data necessary for these incident reports. Serves as a consultant and technical expert to medial staff and medical center upper management in all areas relating to complex and specialized medical equipment. This includes equipment selection, installation, maintenance, administration, misuse, replacement, clinical problems, and quality assurance. Insures that Medical Equipment Management Plan and associated monitors are evaluated quarterly in terms of its objectives, scope, performance, and effectiveness. Coordinates with Personnel, Fiscal, and Education Services relating to Biomedical maintainer training, Biomedical Engineering Trainees, Co-Op Students and BMET interns. Coordinates with Logistics in all matters relating to equipment selection, approval, testing and evaluation, warrant, standards, specifications, and maintenance. Interacts with VISN contracting section to develop and modify technical specifications, create work statements, and monitor service contracts. Work Schedule: Monday-Friday 7:30 am-4:00 pm
Financial Disclosure Report: Not required
Requirements
Conditions of Employment
Qualifications
Applicants pending the completion of educational or certification/licensure requirements may be referred and tentatively selected but may not be hired until all requirements are met. Basic Requirements: United States Citizenship: Non-citizens may only be appointed when it is not possible to recruit qualified citizens in accordance with VA Policy. English Language Proficiency: Biomedical Engineers must be proficient in spoken and written English in accordance with chapter 2, section D, paragraph 5a, this part. Education and/or Experience: Bachelor's Degree or Higher in Engineering. To be creditable, the curriculum must be from a school of engineering with at least one curriculum accredited by the Accreditation Board for Engineering and Technology (ABET), as a professional engineering curriculum. Examples of acceptable engineering degrees include: Biomedical Engineering, Clinical Engineering, Bioengineering, Biomechanical Engineering, Electrical Engineering, Mechanical Engineering, and Biochemical Engineering. Titles may vary from educational institutions and change over time. OR, Certification as a Certified Clinical Engineer (CCE) and a bachelor's degree not listed in item 3.b.(1) above. May qualify based on being covered by the Grandfathering Provision as described in the VA Qualification Standard for this occupation (only applicable to current VHA employees who are in this occupation and meet the criteria). All persons employed in VHA in this occupation, on the effective date of this qualification standard, are considered to have met all qualification requirements for the title, series and grade held, including positive education, and/or certification/registration that are part of the basic requirements of the occupation. Grade Determinations: GS-14:
(a) Experience. Completion of at least one year of experience equivalent to the next lower level, and must fully meet the KSAs at that level.
(b) Demonstrated Knowledge, Skills, and Abilities. In addition to the experience above, the biomedical engineer (clinical) must demonstrate all of the following KSAs: Ability to manage overall department resources, i.e., finance, space, equipment, supplies, and staffing at a highly complex medical center or at the VISN level. Ability to develop local or VISN policies and/or draft directives related to healthcare technology management. Skill in balancing multiple responsibilities, setting priorities, delegating tasks and projects, meeting multiple deadlines, analyzing organizational problems, and developing and implementing effective solutions. Ability to analyze complex organizational and operational problems to develop and implement solutions that result in efficient operations, and use data effectively to manage workload, quality, performance, and productivity within the area of responsibility. Skill in interpersonal relationships leading and dealing with employees, team leaders, and managers, within and outside the biomedical engineering program, to include conflict management, dispute resolution, mediation, or reasonable accommodations. References: VA Handbook 5005/104 Part II Appendix G38 The full performance level of this vacancy is GS-14. Physical Requirements: Moderate lifting, 15-44 lbs; moderate carrying, 15-44 lbs; reaching above shoulder, Use of fingers; both hands required; walking 1/4 hr; standing 2 hrs; kneeling, repeated bending 2 hrs; climbing, use of legs and arms; both legs required; near vision correctable at 12" to 16" to Jaeger 1 to 4; Able to read both typed and handwritten material; both eyes required; depth perception; ability to distinguish basic colors; ability to distinguish shades of colors; hearing (aid permitted); emotional and mental stability.
Education
IMPORTANT: A transcript must be submitted with your application if you are basing all or part of your qualifications on education. Note: Only education or degrees recognized by the U.S. Department of Education from accredited colleges, universities, schools, or institutions may be used to qualify for Federal employment. You can verify your education here: http://ope.ed.gov/accreditation/. If you are using foreign education to meet qualification requirements, you must send a Certificate of Foreign Equivalency with your transcript in order to receive credit for that education. For further information, visit: http://www.ed.gov/about/offices/list/ous/international/usnei/us/edlite-visitus-forrecog.html.
Additional Information
Receiving Service Credit or Earning Annual (Vacation) Leave: Federal Employees earn annual leave at a rate (4, 6 or 8 hours per pay period) which is based on the number of years they have served as a Federal employee. VA may offer newly-appointed Federal employee's credit for their job-related non-federal experience or active duty uniformed military service. This credited service can be used in determining the rate at which they earn annual leave. Such credit must be requested and approved prior to the appointment date and is not guaranteed. This job opportunity announcement may be used to fill additional vacancies. It is the policy of the VA to not deny employment to those that have faced financial hardships or periods of unemployment. This position is in the Excepted Service and does not confer competitive status. VA encourages persons with disabilities to apply. The health-related positions in VA are covered by Title 38, and are not covered by the Schedule A excepted appointment authority. Veterans and Transitioning Service Members: Please visit the VA for Vets site for career-search tools for Veterans seeking employment at VA, career development services for our existing Veterans, and coaching and reintegration support for military service members. If you are unable to apply online view the following link for information regarding an Alternate Application.