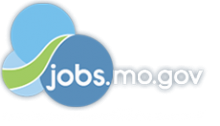 Job Information
Rose International INC

Biologist

in

Saint Louis

,

Missouri
Client Position Title: Biologist
Position Number: 321581
Location: Saint Louis, MO
Desired Skill Set:
Biology, Chemistry, Laboratory
Position Description:
C2C is not available
Only U.S. Citizens and those authorized to work in the U.S. can be considered as W2 candidates.
Key information for candidates -
Location: Chesterfield MO 63107
Title: Biologist
The Media Prep Team is seeking a highly motivated and fast-paced individual to participate in the critical work to support the Bayer pipeline by supplying sterile agar and liquid products to customers around the world in a timely manner. The successful candidate will work with chemical components and different forms of equipment.
Required Skills: A Bachelor''s degree in biology, chemistry, cellular biology or related field is required. Attention to detail, database experience, ability to work in a team setting, and strong communication and organizational skills are essential. Sterile technique experience is a plus. Experience working in a laboratory environment is highly desirable. Must be able to work a flexible schedule including evening work.
#CBRose#
Send me a reminder to complete this application
Rose International is an Equal Opportunity Employer. All qualified applicants will receive consideration for employment without regard to race, color, religion, age, sex, sexual orientation, gender (expression or identity), national origin, arrest and conviction records, disability, veteran status or any other characteristic protected by law. Positions located in San Francisco and Los Angeles, California will be administered in accordance with their respective Fair Chance Ordinances.
Rose International has an official agreement (ID #132522), effective June 30, 2008, with the U.S. Department of Homeland Security, U.S. Citizenship and Immigration Services, Employment Verification Program (E-Verify).
(Posting required by OCGA 13/10-91.)