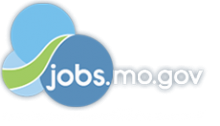 Job Information
Phelps County Regional Medical Center

Medical Laboratory Technologist

in

Rolla

,

Missouri
The Medical Laboratory Technician obtains and receives laboratory specimens, and competently performs clinical testing in any or all areas of hematology, immunology, microbiology, clinical microscopy, chemistry, coagulation, and blood banking while adhering to all accrediting agency regulations.
Essential Duties and Responsibilities
Performs duties accurately, verified timely and posted to proper work area when requested or required.

Performs routine specimen testing without assistance including reagent reconstitution/storage with ability to solve testing and/or analyzer problems. Quality control is always reviewed and performed according to department policy with documentation of all quality control failures and corrective action as needed.

Prioritizes workload to ensure priority of testing request is met.

When in supervisory role, a volunteer for additional work, prioritizes tasks, develops good work procedures, manages time well, and handles information flow.

Reviews pending list regularly and at end of shift to ensure completion of applicable work shift and communicates remaining pending work and/or relevant information to next shift.

Ensures all critical results are called to provider and documented with time and name of person receiving call in accordance with accrediting agencies.

Performs pre-analytical, analytical and post-analytical assessments on an on-going basis and troubleshoots potential specimen issues as needed for both in-house and reference testing to ensure accurate, high-quality results.
Education
Associate degree in biological science or related science.
Minimum Work Experience
None required if degree program included clinical laboratory setting versus other types of laboratory settings or one to three years' experience in clinical laboratory setting if not applicable.
Certification/Licenses
Certification as a medical laboratory technician or clinical laboratory technician by accrediting agency such as ASCP, ISCLT, HHS, or NCA required.
Mental/Physical Requirements
(May be met with appropriate accommodations if deemed necessary.) Close mental and visual attention required for sustained periods of time. Frequently works under stressful conditions due to time constrains and critical condition of some patients. 90% of time spent transporting self throughout department and hospital or working at a lab station. Must be able to lift and/or carry up to 20 lbs.
Working Conditions
Constant exposure to hazardous chemical and infectious material. Works in air-conditioned environment with moderate noise level. May be required to work any time of day.