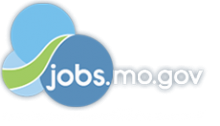 Job Information
Smithfield

Nursery-Finishing Farm Technician

in

PRINCETON

,

Missouri
Job Locations
US-MO-PRINCETON
Your Opportunity
The Nursery-Finishing Farm Technician is responsible for assisting other Technicians in routine animal care and general farm tasks to ensure the welfare/well-being of the animals. Tasks include farm sanitation, animal removal, and animal movement. Employee may operate mowers, tractors, trucks, bus and other farm equipment as directed. May be in training for advanced Technician designation. The Technician position will also provide for the care of all animals at the designated work site, particularly their health and growth.
Core Responsibilities
Follow the safety requirements of the Injury Prevention System (IPS)

Learn, understand, and implement all policies and procedures that relate to Biosecurity

Abide by all company policies, procedures and guidelines as directed by farm leadership

Works as a team player by accomplishing daily department work requirements and farm goals

Assist in moving animals and maintaining efficient animal flows

Sanitize and wash multiple areas on the farm using high pressure equipment

Feed, water, vaccinate, and perform general animal husbandry tasks including basic veterinary procedures

Process piglets, which includes: Injecting medications, castrating, docking tails, and ear notching

Maintain accurate production information and update all department records as required

Treat sick animals with a variety of pharmaceuticals by injection, oral application, and/or other methods as required

Follow the Standard Operation Procedures, Production Manuals, or Appropriate Training Guides as required

Assist with facility and equipment maintenance

Assist with maintaining barn, office cleanliness, and laundry duties

Follow the Company's animal welfare policies and procedures including: providing a physical environment that meets the animal's needs, providing access to adequate water and high quality feed, providing humane treatment of the animals, providing identification and appropriate treatment of animals in need of health care and following the guidelines for euthanasia

Responsible for complying with all environmental laws and procedures

Report all environmental issues immediately to their supervisor

Read and understand the company's emergency notification process and how it applies to their specific worksite

The above statements are intended to describe the general nature and level of work being performed by people assigned to this job. They are not intended to be an exhaustive list of all responsibilities, duties, and skills required of personnel so classified. May perform other duties as assigned.
Qualifications
To perform this job successfully, an individual must be able to perform each essential duty satisfactorily. The requirements listed below are representative of the knowledge, skill, and/or ability required. Reasonable accommodations may be made to enable individuals to perform the essential functions.
High School diploma or GED preferred

Previous livestock handing helpful

Ability to do hard physical labor

Ability to be flexible with a willingness to change plans according to the direction of farm leadership

Strong commitment to teamwork

Willingness to shower daily in and out of facility

Ability to follow instructions and deal with standardized situations

Must be able to work an average 48-hour work week, which can vary frequently

Weekend, evening, and holiday work required as needed

Must be on call for emergency situations to include but not limit to, power outages or personnel shortages

Ability to work well with others in fast paced, dynamic environment.

Ability to be respectful, approachable and team oriented while building strong working relationships and a positive work environment.
Work Environment & Physical Demands
The work environment characteristics and physical demands described here are representative of those an employee encounters while performing the essential functions of this job. Reasonable accommodations may be made to enable individuals with disabilities to perform the essential functions.
Vision abilities include close vision, distance vision and ability to adjust focus.

Occasionally lift and/or move up to 50 lbs.

Frequently required to stand; walk; use hands to handle or feel; reach with hands and arms; stoop, kneel, crouch, or crawl and talk or hear.

Must understand that Smithfield is a producer of high-quality pork for human consumption and must be supportive of the mission of raising swine for meat

Must be able to tolerate and willing to learn and perform the following tasks: euthanasia, castration, vaccinations, piglet processing, ear tagging and tattooing for identification, taking blood samples and other procedures normal to animal husbandry

Must be able to work with and around a wide range of antibiotics (i.e. penicillin)

Must be able to tolerate blood, animal dander, manure, dust, orders, and frequently hot and noisy conditions
Careers and Benefits
To learn more about Smithfield's benefits, visit smithfieldfoods.com/careerbenefits
About Smithfield Foods
Headquartered in Smithfield, Va. since 1936, Smithfield Foods, Inc. is an American food company with agricultural roots and a global reach. Our 40,000 U.S. and 15,000 European employees are dedicated to producing "Good food. Responsibly. ® " and have made us one of the world's leading vertically integrated protein companies. We have pioneered sustainability standards for more than two decades, including many industry firsts, such as our ambitious commitment to cut our carbon impact by 25 percent by 2025. We believe in the power of protein to end food insecurity and have donated hundreds of millions of food servings to our neighbors in need. Smithfield boasts a portfolio of high-quality iconic brands, such as Smithfield ® , Eckrich ® and Nathan's Famous ® , among many others. For more information, visit www.smithfieldfoods.com , and connect with us on Facebook (https://www.facebook.com/SmithfieldFoods/) , Twitter (https://twitter.com/SmithfieldFoods?ref_src=twsrc%5Egoogle%7Ctwcamp%5Eserp%7Ctwgr%5Eauthor) , LinkedIn (https://www.linkedin.com/company/smithfield-foods) and Instagram (https://www.instagram.com/smithfieldfoods/?hl=en) .
EEO/AA Information
Smithfield is an equal opportunity employer committed to workplace diversity. All qualified applicants will receive consideration for employment without regard to race, color, religion, sex, sexual orientation, national origin, age, gender identity, protected veterans status, status as a disabled individual or any other protected group status or non-job characteristic as directed by law.
Connect With Us!
ID 2021-16637
Job LocationsUS-MO-PRINCETON
Category Hog Production
Type Full-Time
FLSA Status Hourly
Shift 1st Shift