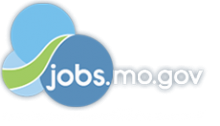 Job Information
Tyson Foods

Laying House Worker - Full Time - Pineville, MO 64856

in

Pineville

,

Missouri
Location: Bear Hollow Farm, Pineville, MO
Schedule: Wednesday through Saturday from 6:50 am to 4:50 pm. Work schedule is subject to change based upon production needs.
Candidates must reside within the current recruitment area to include the following counties: In Arkansas – Benton or Washington County; in Missouri – Barry, Lawrence, McDonald, or Newton County.

Candidates with agricultural or production experience will be considered preferred.
Starting Wage: $15.45
Plus, additional shift differential for evenings, nights and weekends.
Competitive benefits, including:
Health, dental and vision insurance

Life and accidental death and dismemberment insurance

Short- and long-term disability insurance

Critical illness, accident and hospital indemnity insurance

401(k)

Stock purchase plan

Educational Assistance Program (including GED assistance, Citizenship assistance, ESL and tuition reimbursement)

Referral incentives

Paid vacation

Paid holidays
Position Summary:
This position is responsible for the daily care of flocks and proper collection and identification of eggs in the Ped Sister/Super Sister houses by performing all essential duties. Other duties may be assigned.
Essential Duties and Responsibilities:
Collect eggs, place in plastic flat, and mark appropriately per line identification standards and properly calculates and records number of eggs laid per flock (50%)

Provide daily care of flock by using calculator to properly calculate # of pounds per pen and recording, using hopper scale to weigh proper # of pounds per pen, distributing feed into feed hoppers by carrying buckets, using digital scales to obtain average weight of each flock by weighing 60 females/30 males weekly, collecting weekly lab samples by using boot swabs for environment and cleft pallet swabs for birds, monitor flock for signs of injury/illness and report to lead/manager, and collecting, recording, and disposing of flock mortality (30%)

Maintains flock environment by flushing water lines weekly by turning flush valve, maintaining pen bedding and nests to animal welfare standards, and using handheld electric blower to clear dust from equipment (fans, inlets, etc.) once a week (10%)
Other duties, responsibilities, and activities:
Other duties, responsibilities and activities may change or be assigned at any time with or without notice. Such as: Operate a high pressure and regular water hose, maintains foot pans and hand sanitizer, maintain vehicle by checking fluid levels, filters, tire pressure, and clean/disinfect to remove debris, maintains a clean and organized work area. (10%)
Biosecurity/Animal Welfare Requirements:
The jobsite is a biosecure environment which requires showering, changing clothing and footwear before entering the facility. Appropriate clothing and footwear are provided by the Company. No jewelry may be worn on the jobsite except for medical ID jewelry and body piercings covered by appropriate clothing. Must be willing to sign an agreement to avoid any avian species (chickens, ducks, birds, etc.). Must be willing to sign and abide by the Company Biosecurity and Company Animal Welfare Guidelines.
Physical Demands and Work Environment:
Physical: Must use safe lifting techniques. Must regularly lift flats of eggs weighing up to 12 pounds and weigh hens (12-16 pounds) and roosters (12-16 pounds). Will regularly be required to pull/push crates of eggs weighing up to 60 pounds. While performing the duties of this job, the employee is regularly required to stand majority of shift (concrete floor); walk; sit; use hands to handle, or feel objects, tools, or controls; reach with hands and arms; balance; stoop; talk or hear. Specific vision abilities required by the job include close vision; distance vision; color vision; peripheral vision; depth perception; and the ability to adjust focus.

Tools and Equipment: Requires use of hand tools such as permanent marker, brooms, pitchfork, scissors, nail clippers, etc. and safe operation of vehicle to and from work area.

Environment: Required to work on wet, slippery surfaces and in hot, dry, dusty, wet and cold environments.

Personal Protective Equipment Required: Safety goggles and/or glasses, chemical gloves, waterproof apron, and rubber boots are required. Must wear company provided facial covering. NIOSH approved N95 particulate respirators and arm protectors may be worn as needed.

Chemicals Commonly Used: Disinfectants, vehicle fluids, and lubricants.

Safety: Team member is expected to follow all applicable safety policies and procedures. These include but are not limited to Hazard Communication, Respiratory Protection, LOTO and Personal Protective Equipment. Team member is expected to identify, address and mitigate safety related risks.

During the current Pandemic (2020), all Team Members will be required to wear company issued facial coverings. Training will be provided to each Team Member specific to their job and their facility location in addition to signing an acknowledgement form they understand these expectations. It is considered an essential function of each job for a Team Member to wear the company issued facial coverings. If a Team Member indicates they will not wear the mask, they will not be considered for the position in which they are applying or any position that requires the facial covering. If a Team Member has a medical condition or disability that prevents them from wearing the mask, Cobb will engage in an interactive process to determine whether a reasonable accommodation can be provided that addresses the safety concerns associated with the Pandemic and allow the Team Member to perform the essential functions of the job.
Work Shift:
1ST SHIFT (United States of America)
When completing a Tyson Foods employment application, be sure to complete all tasks listed on the candidate home page. If not, you will see a message that there are 1 or more task(s) that require attention. Applicants for hourly production positions must complete the task to provide additional information to be considered from employment.
Tyson is an Equal Opportunity/Affirmative Action Employer. All qualified applicants will be considered without regard to race, national origin, color, religion, age, genetics, sex, sexual orientation, gender identity, disability or veteran status.
CCPA Notice. If you are a California resident, and would like to learn more about what categories of personal information we collect when you apply for this job, and how we may use that information, please read our CCPA Job Applicant Notice at Collection, click here (https://www.tysonfoods.com/sites/default/files/2020-07/CCPA%20applicant%20notification.pdf) .
Our team members make the difference. If you are ready to grow your career with an industry leader and want to positively impact the team and community around you, then join us in helping us in raising expectations.Join us on the journey.
At Cobb-Vantress, we are raising expectations for how much good people can do. Our Talent Strategy is to Attract, Grow, Reward and Retain the best talent, and we believe that our Culture is the connecting thread that drives that strategy!
We strive to be a talent magnet to establish a reputation for being a talent rich organization where team members can grow their career while growing the business.
We are a high performing organization where team members are rewarded (Pay, Benefits and Recognition) for their contributions, and given the opportunity to support and/or volunteer with programs that help Cobb-Vantress make a lasting social impact in the communities where we live and work.
To learn more about our culture, please read Our Purpose (http://www.tysonfoods.com/who-we-are/our-story/purpose-values) .
Cobb-Vantress, Inc. (Cobb). is an Equal Opportunity Employer. If you are unable to apply for career opportunities through use of this site due to an impairment or disability, please contact (479)524-3166 for further assistance.