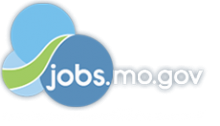 Job Information
Perdue Farms, Inc.

Gestation Technician

in

Pierce City

,

Missouri
Niman Ranch supports a community of more than 720 independent farmers and ranchers who raise pork, beef and lamb traditionally, humanely and sustainably to deliver the finest tasting meat. Niman Ranch is part of Perdue Farms, a family-owned company heading into it's second century of growth and innovation.
Summary
To maximize the productivity of the breeding herd by making quality mating and meeting breeding targets. Ensure that all animals across the farm have received proper feed, water, ventilation, and bedding on a daily basis, and 100% of all NR protocol and guidelines are followed. Assist with all other aspects of the farm to ensure farm goals and targets are met and tasks are completed on a daily basis.
Principal and Essential Duties & Responsibilities
Maintain a clean / orderly appearance of grounds around breeding unit / office

Protect health and safety of staff and humane treatment of animals

Provides accurate data on production records

Properly carry out the breeding protocol

Recognize the importance of animal comfort and good hygiene

Properly handle and manage semen

Recognizes and manages special situations that require special attention or treatment

Anticipate and prevent problems rather than allowing problems to develop and progress and then reacting to them

Make seasonally appropriate adjustments to breeding barn and hoop barns such as ventilation, bedding, and sprinklers

Maintenance and cleaning of waters, feeders, and pens

Return misplaced sows and boars to proper pen

Notifies and discusses openly with management any problems, concerns or questions

Conserves farm resources such as supplies, equipment and time

Promotes cooperation within the unit and contributes to adequate staffing

Communicates openly and freely with others
Minimum Education
Minimum of High School Diploma or equivalent

Experience working with and caring for livestock preferred

Ability to lift a minimum of 50 lbs.

Ability to lead by example, and work with a team of 2-5 people

Ability to problem solve, be a critical thinker, goal oriented, and a team player
Experience Requirements
Worked a minimum of 6 months of consecutive work history with one employer within the past 3 years.
Perdue Farms, Inc. is an Equal Opportunity / Affirmative Action employer. All qualified applicants will receive consideration for employment without regard to race, color, religion, sex, sexual orientation, gender identity, national origin, disability, or protected veteran status.