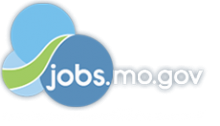 Job Information
Community Blood Center

Component Lab Tech I

in

Overland Park

,

Kansas
This job was posted by https://www.kansasworks.com : For more information, please see: https://www.kansasworks.com/ada/r/jobs/11449998

Component Technician I


Position Summary


This position is responsible for preparing blood products that meet the safety, purity and


potency requirements of FDA and AABB.


Supervision Exercised:


This position does not supervise staff.


Supervision Received:


Under the supervision of assigned Managerial staff.


Quality Statement:


Supports organizational quality efforts by accepting responsibility for:


Reporting any problems relating to the product, process and quality system.


Participating in the implementation of solutions to problems.


Uphold a customer service level that ensures every attempt is made to meet the customer's needs.


Perform as a member of the laboratory team.


Must be able to confidently communicate and interpret intermediate information in English to all members of the public and CBC staff.


Update computer records and reports; perform data entry.


Prepare products routinely according to Component Lab Standard Operating Procedures. Including but not limited to red blood cell products, platelets and plasma (including Cryoprecipitated AHF) products.


Performs visual inspection of blood products at each step of processing.


Maintains accurate and complete records.


Organize, sort and label frozen products.


Prepare recovered plasma for shipment.


Assist in labeling red blood cells as needed.


Independently perform a self-review of tasks completed and critique appropriately.


Perform required equipment maintenance, trouble shooting and quality control on assigned instrumentation.


Identify problems that may adversely affect products, perform corrections, if applicable,


quarantine when required.


Order, receive and check inventory of supplies frequently. Promptly notify Department


Supervisor of inadequacies or surpluses.


Unpack and receive shipments containing donor samples from multiple sites as required.


Inspect, sort, prepare, pack and ship samples for donor testing as required.


Organize, log, store and manage sample collections including problem samples as required


Respond to environmental and storage alarms. Perform corrective action when necessary.


Other Functions


Maintain accurate lab records.


Verify all tasks assigned are accounted for and completed on the scheduled shift.


Maintain a clean work station and laboratory.


Perform daily email checks and keep current on other communications.


Attend departmental staff meetings.


Participate in other meetings and committees as requested by Management.


Attend applicable in-house training programs.


Follow the dress code regulations of the organization.


Any related duties as assigned.


Knowledge:


Knowledge of a variety of software applications (Microsoft Office Suite, Excel, Outlook, EDD).


Knowledge of AABB, FDA and OSHA regulations.


Skills & Abilities:


Excellent verbal and written communication skills.


Excellent Customer Service skills.


Ability to solve problems and work independently.


Ability to work well with others.


Excellent organizational skills and ability to multi-task.


Strong attention to detail in all work processes.


Abilit y to work independently with minimal supervision.


High level of interpersonal skills to handle a variety of complex issues and situations. Position requires demonstrated poise, tact and diplomacy in dealing with a variety of staff up to and including executive leadership.


Ability to interact with individuals at all levels of the organization and customers in a helpful, courteous and friendly manner while demonstrating sensitivity to and respect for diverse populations.