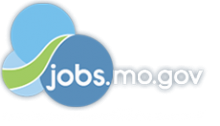 Job Information
Westat

NOPUS 2021 - Data Collector

in

Nevada

,

Missouri
18089BR
Job Title:
NOPUS 2021 - Data Collector
Job Description:
Westat is currently seeking motivated individuals with a commitment to excellence to collect seatbelt use data for an important study.
The primary role of the NOPUS data collector is to observe seatbelt use at surface street intersections, interstates, and controlled intersections. The data collector will work with a partner and use an electronic tablet to collect their observations. This position is primarily outdoors and requires 10-12 hours of work each day for the duration of the field period.
NOPUS is an observational study; thus, no interaction with respondents or participants is required for the study. NOPUS data collectors will work in tandem with their partner for the duration of the field period, and they will be required to travel to all data collection sites together.
* This position is contingent upon the award of the 2021 National Occupant Protection Use Survey (NOPUS) contract to Westat. In the event that Westat does not secure this contract, this position becomes null and void.
** All training, data collection dates, and locations where work will be performed may be subject to change during the COVID-19 pandemic.
Protecting the health and safety of our employees and survey participants is a top priority for Westat. Based on recommendations from the CDC and other public health authorities, we require staff to protect and monitor their health while working on their assignment, which may include the use of personal protective equipment, regular testing for COVID-19, or other screening activities.
Basic Qualifications
Candidates must:
Be at least 18 years old;

Be available to attend the mandatory virtual project training from June 1-3, 2021;

Be available to participate in project field practice in the assignment location on June 5 OR June 6, 2021; and

Be available to complete mandatory web-based home study training prior to virtual project training.
Minimum Requirements
Be available to work from June 7 through June 18, 2021;

Be available to work up to 10-12 hours per day, every day of the week, for up to 2 weeks, when work is available;

Live in the geographic area defined by project needs;

Be willing to travel locally and/or out of state for project work with a possibility of overnight travel. The amount of travel will vary and may require continuous overnight travel for up to 2 weeks (depending on assignment and project needs). Employees needing to travel for project work or training must ensure that they have proper documentation that meets the REAL ID requirements;

Be able to meet the physical requirements of the position, with or without reasonable accommodations, which include lifting and carrying equipment weighing up to 15 pounds from the car to the assigned observation point; remaining outdoors in a variety of weather conditions, especially heat, for several hours at a time; standing for up to 120 minutes at a time; and walking up to a mile.

Have regular and reliable access to telephone service with a long-distance calling feature, either landline or cellular;

Have regular and reliable access to a secure high-speed internet connection;

Have regular and reliable access to an insured vehicle;

Have a valid (current) driver's license that is not under suspension;

Be responsible for data collection equipment;

Be able to read maps; and

Have experience using a smartphone and/or tablet, with skills including connecting to Wi-Fi and using/sending email on a mobile device.
Preferred Criteria
Previous Westat transportation research experience;

Other field data collection experience;

A high school diploma or GED equivalent;

The ability to read, write, and communicate effectively in English;

Excellent computer skills (be able to access the internet, use the keyboard, and email);

Strong reading, verbal, and written communication skills; and

Good communication skills and experience working with the general public.
Any offer of employment may be contingent upon receipt of acceptable results from a post-offer background screening, if required for the specific position, which may include, for example, identity verification, employment history, motor vehicle driving record history, and criminal or sexual offender records history.
This is a variable hour, part-time non-exempt position eligible for overtime pay. Working on this study can be a fascinating, rewarding experience. If you are a reliable self-starter, this position may be right for you.
Westat is an Equal Opportunity Employer and does not discriminate on the basis of race, creed, color, religion, sex, national origin, age, veteran status, disability, marital status, sexual orientation, citizenship status, genetic information, gender identity or expression, or any other protected status under applicable law.
Job ID:
18089BR
Job Status:
Part-Time
Requisition ID:
21041
City:
MO - Kansas City, MO - Nevada, MO - Saint Louis