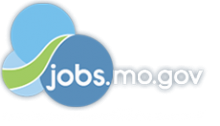 Job Information
Victory Packaging

Environmental Health and Safety Manager

in

Liberty

,

Missouri
Safety Manager-Liberty, MO
933 Kent St, PO Box 27-300
Liberty, MO 64068 USA
Opportunity summary: As a Safety Manager you will be responsible for all activities related to occupational safety and health in the facility you are aligned to and you will ensure compliance with federal, state, and local requirements and laws to prevent hazards and injuries. As a Safety Manager you will manage and develop safety programs to educate supervisors and managers and to prevent hazards, risks, and injuries.
How you will impact WestRock
· Develop and maintain safety education training program within the plant environment
· Maintain and update existing safety procedures, standard operating procedures, and policies
· Partner with manufacturing managers to review and improve safety practices and ensure adoption by employees
· Ensure compliance with safety policies, regulations, and reporting in manufacturing
· Perform hazardous risk assessments for tasks or jobs to identify potential hazards and develop risk prevention plans to mitigate them
· Review and analyze accident/injury reports and data for accuracy and detail, ensuring corrective actions are taken
· Partner with worker's compensation and general liability insurance representatives to ensure compliance with policy requirements
· Assist in administration of safety incentive program, including assessing participation, monitoring engagement, reviewing all data, and ensuring incentives are paid
· Manage compliance for environmental regulations (e.g. air permits, water runoff)
· Model and promote an organizational culture that fosters safe practices through effective leadership and training
What you need to succeed:
· High School diploma or G.E.D.
· Must have 5+ years of safety supervisory role in a safety program
· Demonstrate strong communication and interpersonal skills to engage and inspire others to comply with safety policies and standards
· Thorough knowledge of safety standards and methodologies
· Proven track record of critical thinking and problem-solving
· Inspire others to develop themselves and seek out continuous learning opportunities by serving as a role model and seeking out personal developmental opportunities
· Demonstrate thorough knowledge of safety regulations, including OSHA, ANSI, and NFPA
· Government or professional training and compliance courses (e.g. OSHA 30-hour training) are preferred
About WestRock (NYSE: WRK) partners with our customers to provide differentiated paper and packaging solutions that help them win in the marketplace. WestRock's 50,000 team members support customers around the world from more than 320 operating and business locations spanning North America, South America, Europe, Asia and Australia. Learn more at www.westrock.com. WestRock is an Equal Employment Opportunity Employer committed to creating and maintaining a diverse workforce: Minorities/Females/Disabled/Veterans
Safety/Health/Environment
WestRock Company is an Equal Opportunity Employer committed to creating and maintaining a diverse workforce: Minorities/Females/Disabled/Veterans.
Environmental Health and Safety Manager
Missouri-Liberty
ATR3272