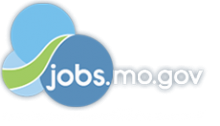 Job Information
HCA, Hospital Corporation of America

Medical Lab Tech Registered

in

Lexington

,

Missouri
*$10,000 Sign-on Bonus for Qualified Candidates*
Do you have the career opportunities as aMedical Technologistyou want in your current role? We have an exciting opportunity for you to joinLafayette Regional Health Centera facility that is part of the nation's leading provider of healthcare services, HCA Healthcare.
At LRHC,we wantto ensure your needs are met. We offer a variety of comprehensive medical, dental, and vision plans along with some unique benefits__including:
P aid Personal Leave
401k (100% annual match – 3%-9% of pay based on years of service)
Identity Theft Protection discounts
Auto, Home, and Life Insurance options
Adoption Assistance
Employee Stock Purchase Program (ESPP)
Tuition Reimbursement/Assistance Programs
We strive to provide the best possible care to our patients.
Our teams are a committed, caring group of colleagues. Do you want to work as aMedical Laboratory Technicianwhere your passion for creating positive patient interactions are valued? If you are dedicated to caring for the well-being of others, this could be your next opportunity. We want your knowledge and expertise!
As a Medical Technologist you are vital in determining a patient's response to medical treatment by testing blood levels, as well as matching blood types when a transfusion is necessary. A Med Tech prepares blood, urine, and tissue samples for analysis using special lab equipment and is an instrumental partner in patient care.
About this Department:
· 25 Bed Critical Access Hospital
· 40,000 to 50,000 cases per year
· Strong Teamwork and excellent cohesiveness across a close knit team
Responsibilities:
· Under the general supervision of the Director/Section Manager/Operations Manager/Lead Technologist performs preanalytic testing responsibilities including clerical duties, date entry, and specimen processing.
· Performs moderate complexity and high complexity testing on blood and body fluids as defined by CLIA 1988. Performs postanalytic testing responsibilities including test reporting, verification, investigation of technical, instrumental, and/or physiologic causes of unexpected test results. Monitors quality control. Maintains inventory of supplies and reagents.
· Maintains non-analytic equipment such as refrigerators, freezers, and centrifuges.
· Maintains a safe work area.
· Demonstrates professional work habits, interpersonal skills and great customer service.
· Participates in performance improvement activities, evaluation of new test methodologies/instrumentation, and management of laboratory data.
· Correlates abnormal laboratory data with pathologic states to determine validity and/or whether follow-up tests should be performed.
· Teaches theory and procedures using educational methodology to clinical laboratory science (medical technology) students. Assists with the orientation and training of LTA, LTA, LSC,MLT,MTNon-registered, and MT Registered employees.
· The Medical Technologist analyzes and interprets results for birth to pediatric, pediatric/child patients between 1 to 11 years of age; adolescent patients between 12 to 17 years of age; adult patients between 18 to 64 years; and geriatric patients 65 years and older.
· This employee may or may not be required to perform specimen collections as defined by their individual competencies.
Performs other duties as assigned.
Bachelor degree in laboratory science or related biological science required. Successful completion of an accredited MT/CLS program_OR_a 50 week U.S. military medical laboratory training course_OR_"Grandfathered" as an MT by CLIA 88.

MT/CLS (ASCP) and as appropriate, BB(ASCP), C(ASCP), I (ASCP), H(ASCP), or M(ASCP) certification or equivalent required OR registry/certification eligible. Registry/certification must be obtained within 1 year of hire.

Experience preferred
Lafayette Regional Health Center is a 25-bed critical access hospital, accredited by The Joint Commission, located in historic Lexington, MO, 50 miles east of Kansas City. We offer a comprehensive array of services in a small town environment. Patients enjoy the comfort of knowing they're receiving quality healthcare in their hometown. In addition to the hospital we also operate three physician clinics in Lafayette County.
HCA Healthcare has been continually named a/World's Most Ethical Company by Ethisphere/since 2010. In 2018, HCA Healthcare spent an estimated $3.3 billion in cost for the delivery of charitable care, uninsured discounts, and other uncompensated expenses.
If you are looking for an opportunity that provides satisfaction and personal growth, we encourage you to apply for ourMedical Technologistopening. We promptly review all applications. Highly qualified candidates will be contacted for interviews. Unlock the possibilities and apply today!
Job: *Laboratory
Title: Medical Lab Tech Registered
Location: Missouri-Lexington-Lafayette Regional Health Center
Requisition ID: 09721-71698